While I'm on the subject of postings past, here is one from the old blog from exactly five years ago, featuring a crane cluster photo, which I have also just transferred to here. Brexit was then being hailed by its enemies as the latest bringer of economic doom. So, I asked, would Brexit mean the departure of all the cranes from the London skyline?
Hasn't happened so far. I'm not getting out nearly as much these days as I'd like. But, here is a photo that a friend recently photoed in Stratford, with all its Olympic stuff, of the present state of the Olympic village: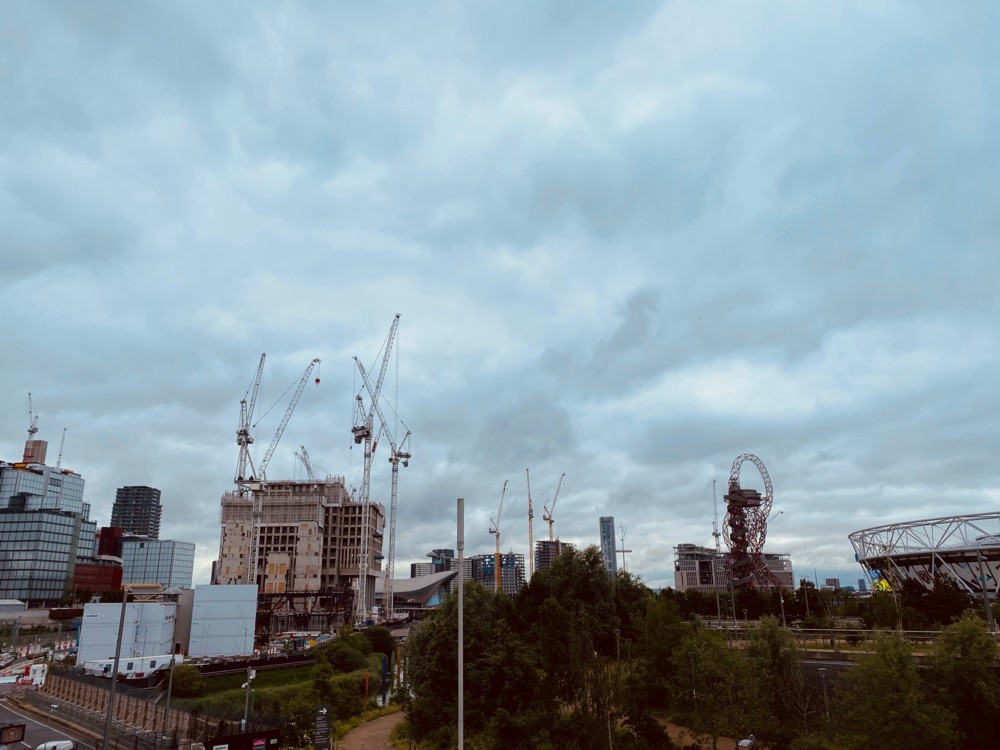 It's been a while since I've even set eyes on all the cranes in the Battersea/Vauxhall area, but they can't all have disappeared by now, even if their number may now be starting to diminish.
And if the story I linked to recently about how there are 587 new towers in the pipeline is anything to go by, the cranes will be around for quite a while.
2008 and all that didn't stop the march of the cranes, and Brexit hasn't either. People all over my bit of the internet are celebrating that Brexit, economically, seems to be working out okay, five years after the vote. This has been my celebration.