Photographed last night in W. H. Smith, Kings Cross, which is a books and magazines shop: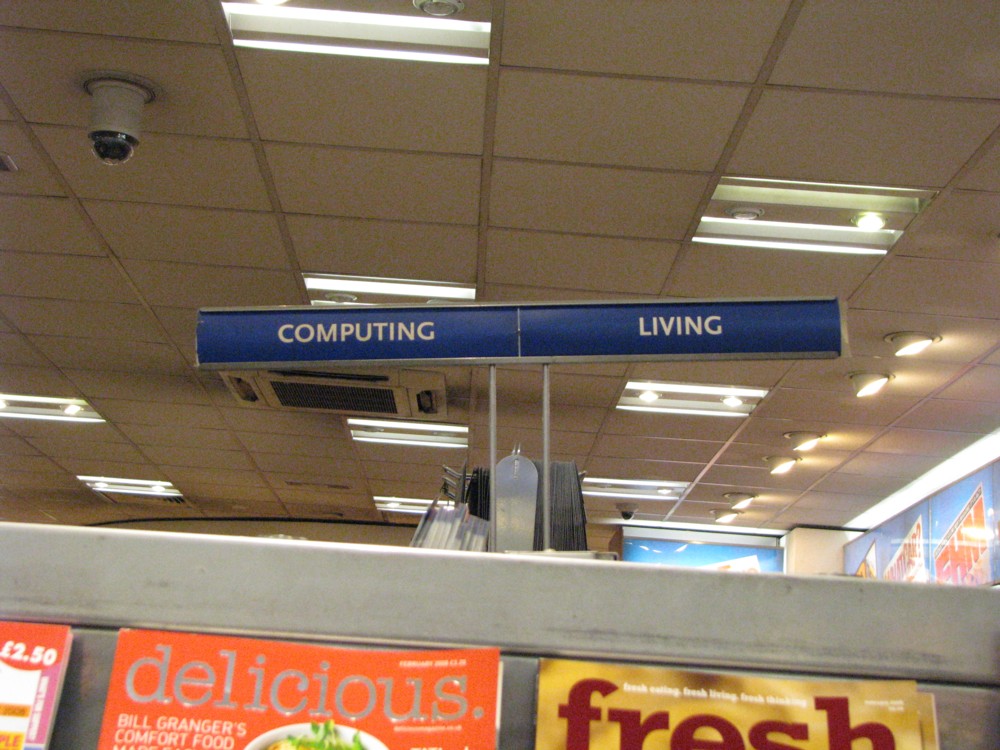 The brianmicklethwait.com thin version, with only the two signs, just wouldn't be the same, would it? You need something of the wider context, including, as it does, the words "delicious" and "fresh".
Computing is delicious, but living can be so very, very fresh.