Indeed, in Marylebone Road:
The same night I photoed the car and the leaves and Sherlock Holmes smoking.
I photoed many photos of these geese, in their clutches of four on each street lamp, while waiting for the Curry Night Boys to assemble, my favourite photo being this one …: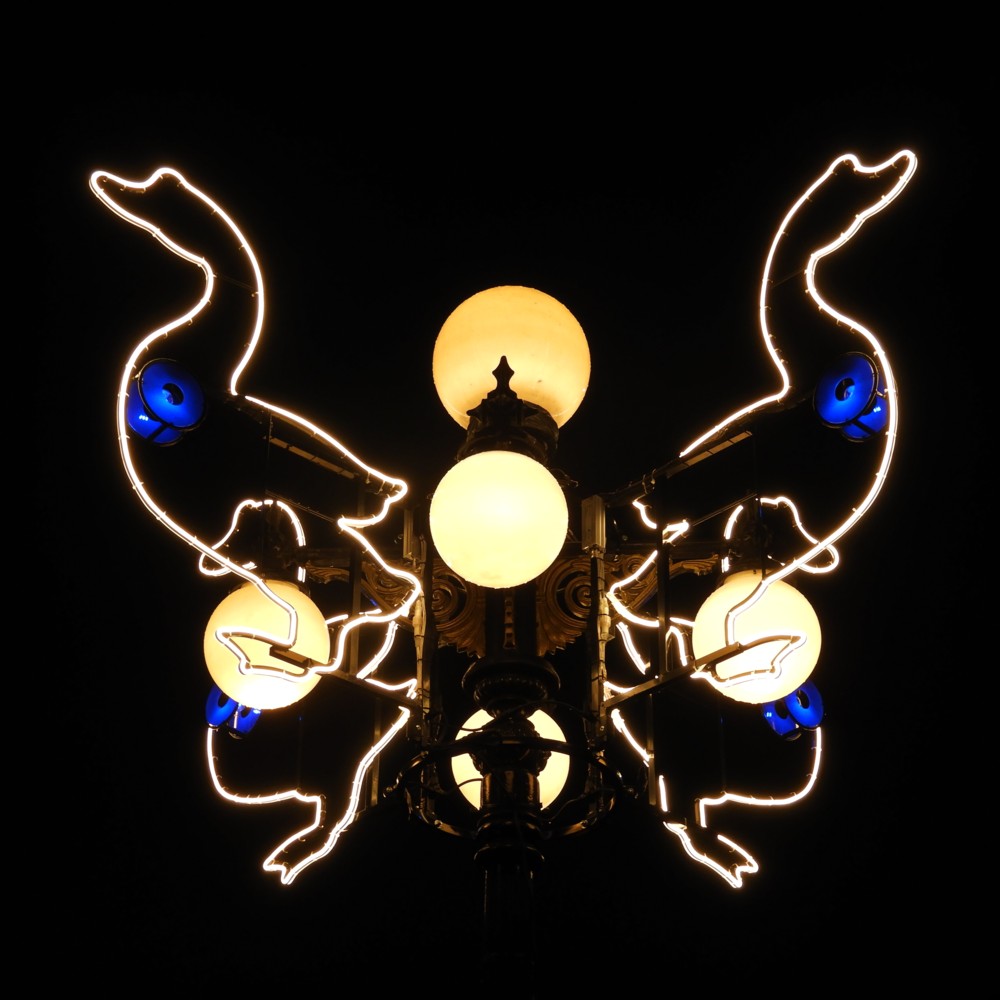 … because it turns the four geese into something that looks more like one giant insect. If I had showed only that one, it might have taken you a few moments to work out what was going on.
Okay, so, apart from four geese on each street light, what is going on? Why these geese? And why those strange blue smudges?
It took me a while, but eventually I came across this guide to Christmas street lights, which comes complete with a street map of the Baker Street "quarter". These Marylebone Road geese are lights clutch number one:
Inspired by the Sherlock Holmes story, The Adventure of the Blue Carbuncle, the ornate lamppost columns marking the gateway to the Quarter feature illuminated geese sporting blue jewels (carbuncles).
So, Sherlock Holmes again. If you are in that particular bit of London, you can't escape the guy.
Wikipedia summarises the plot of this story, which involves a goose getting the above-mentioned blue carbuncle stuffed in its crop, concerning which Wikipedia interpolates angrily …:
… (the fact that geese do not have a crop has been regarded as Arthur Conan Doyle's greatest blunder) …
… and being chased across London. By Sherlock Holmes.