Further to this earlier posting about the musical tastes of cows, incoming from Cousin David, in the form of a photo of cows being entertained by cellists: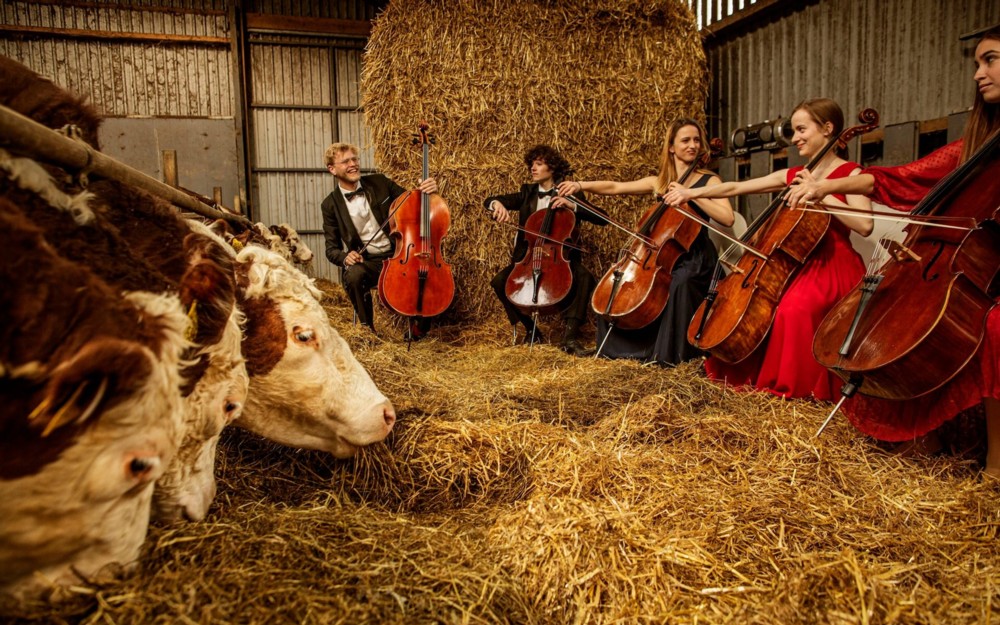 But where was this happening? Image googling soon answered that, which was also where I found this other photo, which I particularly like: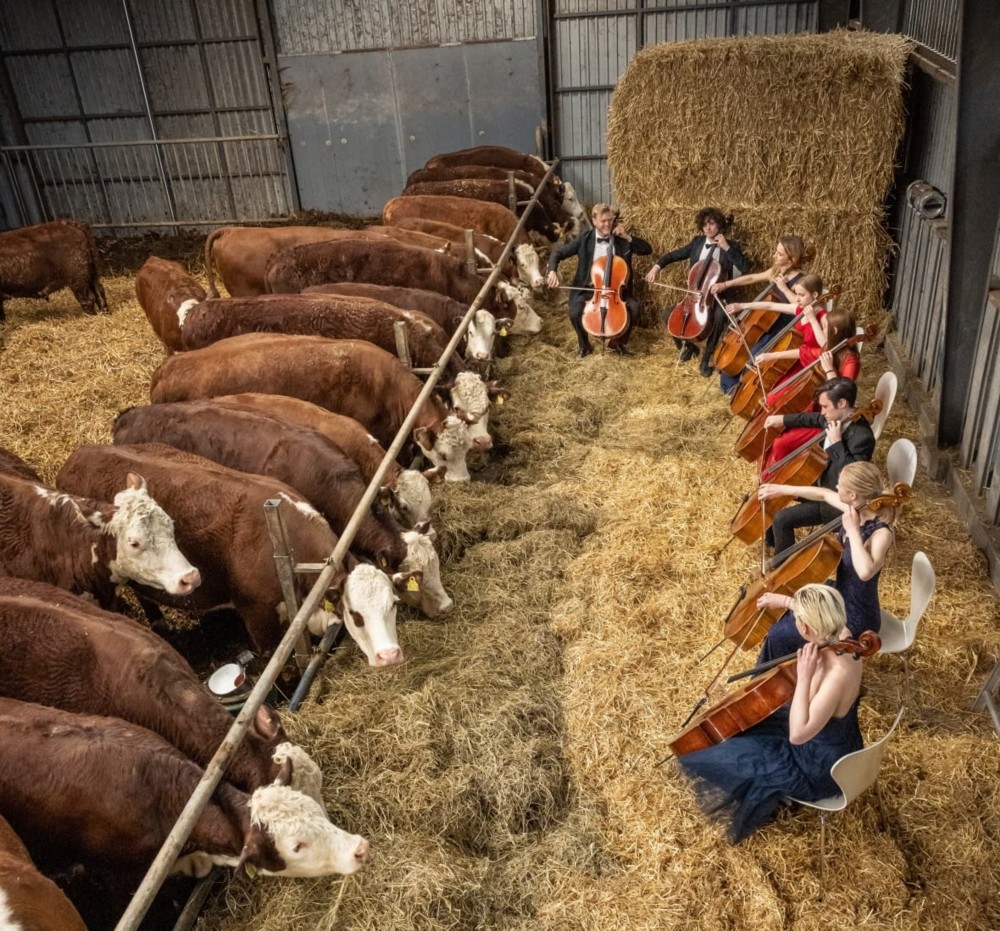 Denmark.
About once a week, students from the Scandinavian Cello School in the Stevns municipality in Denmark, come to Haugaard's farm to play calming classical music for her livestock.

"The musicians say when they play something [the cows] like very much, they get close up to the musicians," Haugaard told As It Happens host Carol Of.

"We think that it must [mean] they like the music especially. But we cannot know, because they cannot tell us."
Yes, it could just mean that the cows like eating more than they dislike cello music. But the getting close thing at least suggests that they like the music as well as the food.