Seen recently at a Facebook Friend's page: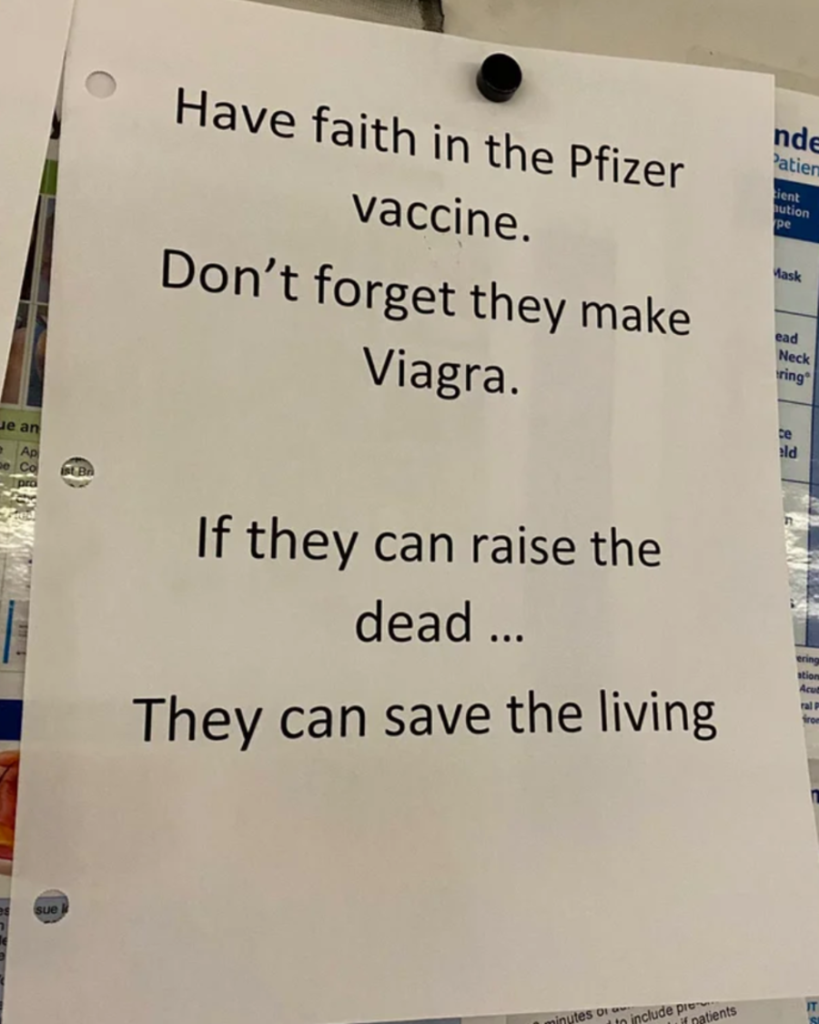 While searching for more about this, I came upon this recent story:
A single pill home cure for Covid could be available by the end of the year, according to reports.

Pharmaceutical giant Pfizer, whose coronavirus vaccine has been successfully rolled out around the world, has begun human trials of the first pill specifically designed to stop the virus at its buildings in the United States and the European manufacturers' base in Belgium.

The company, which brought the first US-approved Covid-19 vaccine to market, is conducting the stage one clinical trial on an oral antiviral therapy that a patient could take when they first develop symptoms, which would make it the first oral antiviral treatment of its kind in the world for coronavirus.
My take on Covid as of now (guess (reserve the right to change mind without embarrassment)) is: Lockdown CROSS, Treatment TICK, Vaccines TICK. Most of "They" were wrong to obsess about Lockdown, wrong that treatment wouldn't work, and right about vaccines being something worth throwing a ton of money at. Good that the treatment error seems now to be being corrected.
Alas, Lockdown, is something that many now love, for quasi-religious reasons, and want to continue with.