Now that I am reduced to scrabbling through my archives for photos to show here, Cousin David is helping to fill the gap. Recently he sent in some photos of cranes and new construction, in the City of London. By far my favourite, however, was of something I have not made a point of noticing, until now.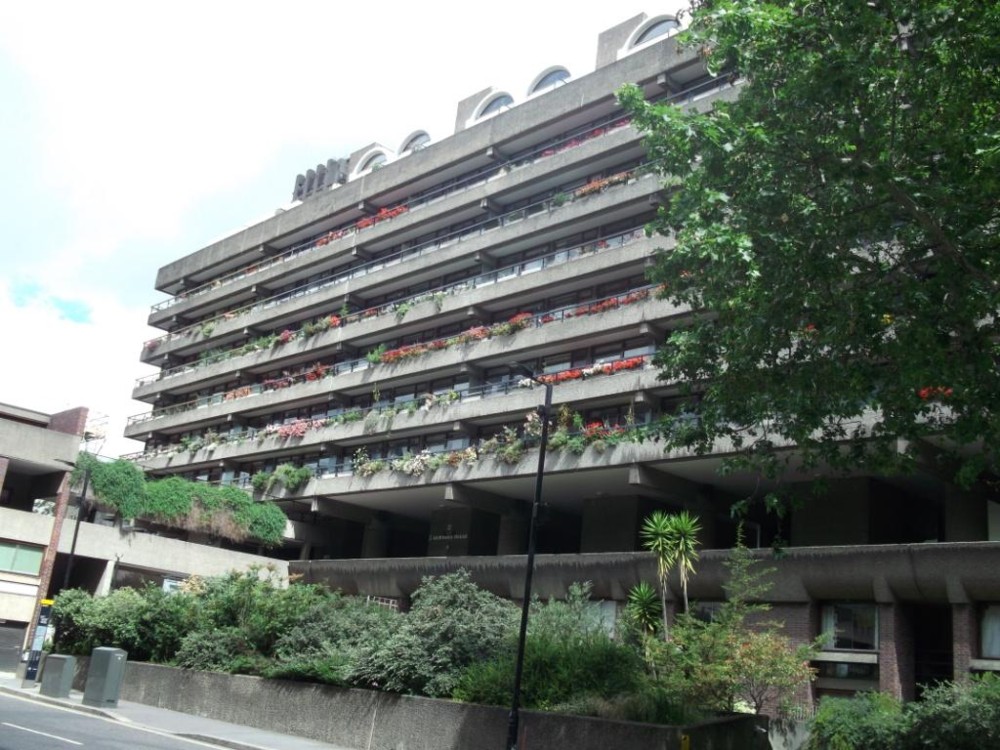 I have been banging on here about how Modernism is soon going to start being seriously jazzed up by being painted in all the colours anyone can imagine. But another way of brightening up Modernism, and in the short run a more popular way with the currently powerful architects, is to let plants thrive in it and on it. The effect is a bit similar to when a medieval castle or abbey finds itself getting the same treatment.
Modernism plus vegetation equals Modernist picturesque. The point being: Modernism is not now all that modern any more. Cover a concrete monstrosity with plants and you destroy, or at the very least strongly dilute, its brutalism. The contrast is between brutality on the march, and the brutality having been stopped in its tracks to the point where Mother Nature gets to clamber all over it. In these pictures you see Modernism shedding its modernity, and settling back in to be just another ye olde style.
This is already a definite architectural trend. Because of Greenery and all that, save the planet blah blah, this kind of thing is happening more and more. And, as this next of David's photos shows, with new buildings as well as slightly antique ones: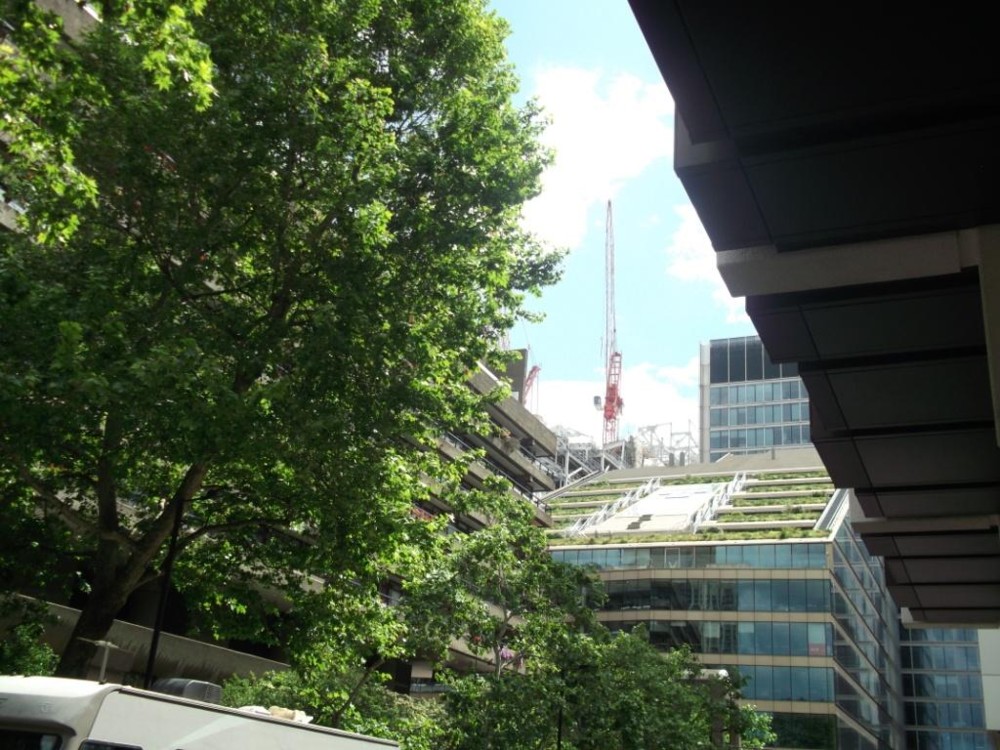 That looks a lot more recent. Yet there's grass all over the top of it. It's got a way to go before it rivals the top photo, and it probably won't do so any time soon because individual dwellers and their potted plants won't be competing with one another the way they are in photo 1. But it shows you the way that architectural opinion, and practise, is already moving. This stuff will of course do bugger all to save the planet (because the planet does this sort of stuff for itself automatically), but the point is to signal that you're doing that, while making places that look and feel prettier and more homely.
It took me no time at all, when I looked on Dezeen for illustrations of this trend, to encounter postings like this one.