I get regular emails about new architecture, and trust me, there's less of it happening now. And what there is now being done is mostly generic machines-for-living-in and machines-for-working-in. The age of starchitecture is pretty much over, for the time being. Covid? That hasn't helped to be sure. But it felt like it was slowing down well before that.
So, to cause a stir and get noticed, what do "designers" now do? Answer: They paint eye-catching murals on the faces of all those regulation boxes.
Thus: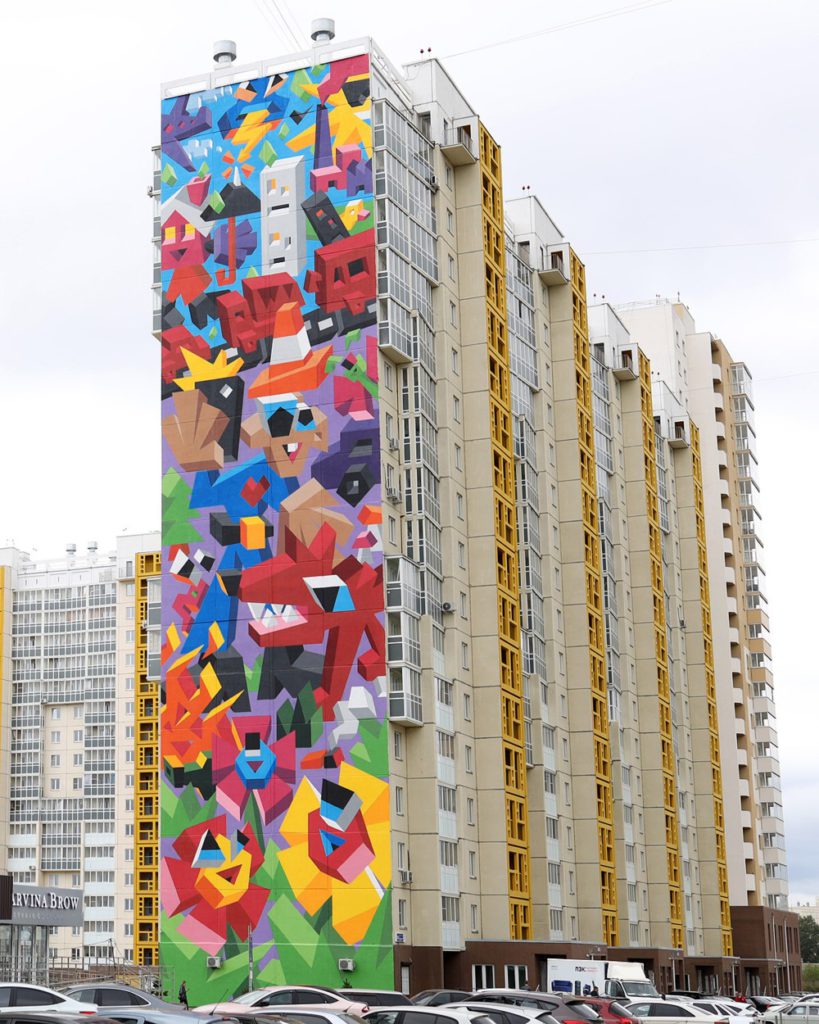 The official explanation of this mural is that it's something to do with the environment, human impact on, blah blah. Like that's a bad thing. But, as Mick Hartley (at whose blog I found this) says:
… you'd be forgiven for not quite grasping the ecological message.
Indeed. It looks more like a celebration of how humans are able to subjugate their environment and make it their own. I've never been to Russia, but my understanding is that their "environment" is a lot scarier than ours is, and that they consequently sentimentalise it a lot less than we do.
But whatever this Chelyabinsk mural may "mean", it is yet another straw in the wind of colourful applied decoration that is now seriously blowing around the world. If you can't do new buildings of note, you can still paint the buildings you have, old and new, in a newly colourful way.
Also, I suspect that paint for use outdoors is getting better, as in fading more slowly. I tried googling about this, but all I got was stuff about how to become a better painter of indoor pictures. Can anyone offer any pertinent links on that subject?