Ouch: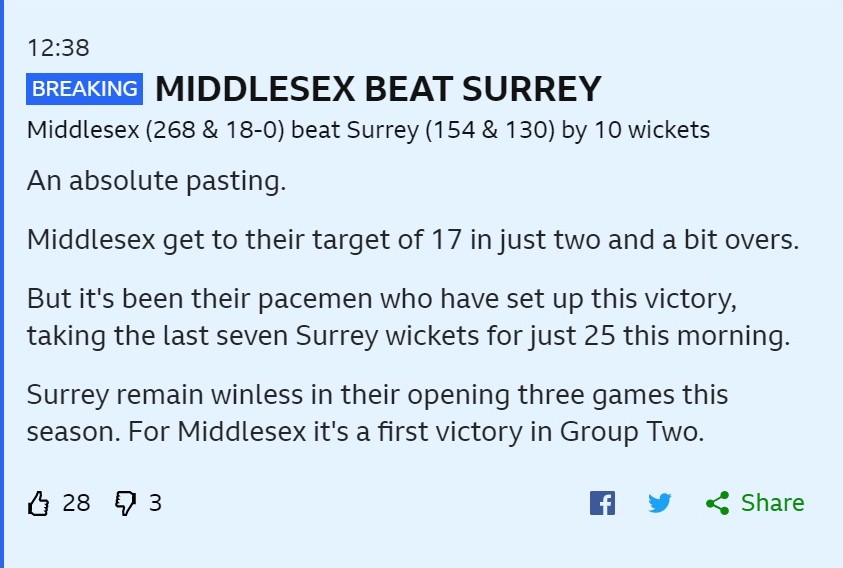 Surrey overnight looked like they could maybe make a fight of it, but by lunch they'd been totally blown away.
Following sport has not been so good lately, for me. Various England cricket teams, after a good start, getting beaten in India in all formats. England in the Six Nations. Spurs being Spurs.
And now this. Surrey, having Spurs money and Spurs talent but now getting (with apologies to 6k) Sheffield United results.
LATER: On the other hand, Patrick Crozier will be very happy about Watford getting promoted straight back to the Premier League. And in addition to supporting the England rugby men I also support the England rugby ladies, and also the Harlequins rugby men. So, the news got better as the day went on.
SUNDAY: Here is how Ravindra Jadeja ended the innings of the Chennai Super Kings against the Royal Challengers Bangalore:

Thirty seven off the over. RCB never got close. Surrey's Sam Curran plays (rather effectively) for the Super Kings, so that cheered me up.
On the other hand …