There has been lots of photo-reminiscing here lately, so here are some photos I took much more recently. Well, in May of this year anyway:
Yes, it's the lion at the South Bank end of Westminster Bridge.
This South Bank Lion has quite a history, the strangest thing being that it used to be red. I was going to show you the "photo" of the lion when it was red that I found here, until I realised it was faked with Photoshop. But that link is worth following.
The lion hasn't always perched on the bridge. His first home was on top of the Lion Brewery, a booze factory once based on a site now occupied by the Royal Festival Hall.
I bet the brewery would have made a better concert hall than the accursed RFH.
This photo, on the other hand, of the lion with men and scaffolding is genuine: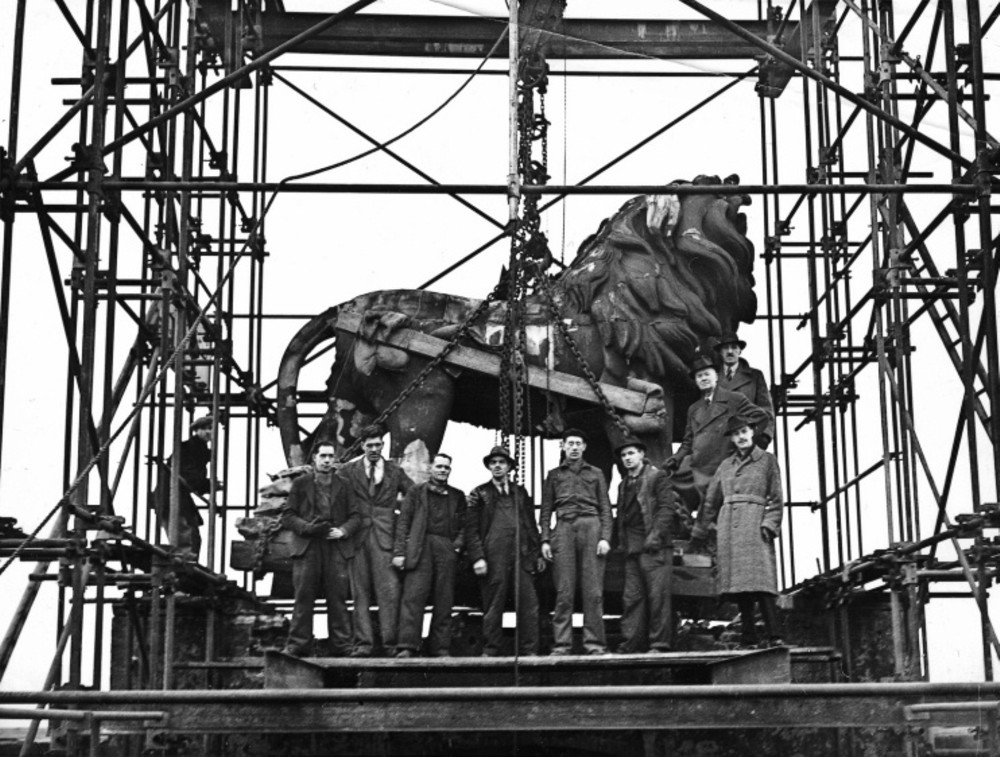 The photograph above was kindly shared by Nick Redman of London Photos, whose grandfather (second on the left) was one of the scaffolders who helped move the lion from the soon-to-be-demolished brewery.
I found that here. Also well worth clicking on.
I assume this must be why so many pubs are called "The Red Lion".
Apparently Emile Zola was very fond of this lion. Blog and learn.