On the same photo-walk that I photoed the Red Lion (see immediately belw) I also came upon this: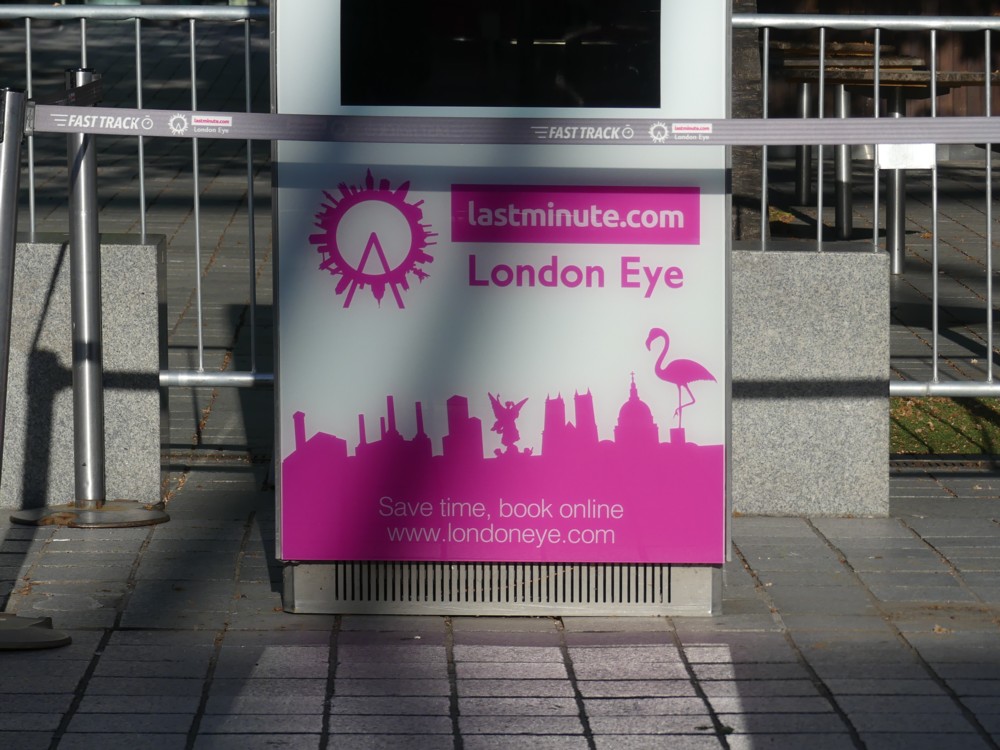 And I got a hell of a shock, I can tell you. I am fond of graphic representations of London's ever more entertaining skyline, so I took a close look at this piece of graphic fun and games. But but but!!! had they suddenly constructed a giant flamingo in the middle of London which I hadn't heard about until now?!?
Turned out the Wheel is now the last minute dot com "London Eye", and the pink flamingo is something to do with last minute dot com and the fact it helps you book hotels in foreign parts. At the last minute, presumably.
A giant flamingo might be quite a good idea. How about somewhere out east, beyond the Thames Barrier? That part of London could use a bit of livening up, with a giant tourist trap. Ideally, you could go up its vertical leg in a lift. Then stop off at a restaurant in the middle. Then climb up its neck on a staircase, from which you could view the estuary, and central London.