Here are a couple of photos of one of my favourite local London Things. It's the Crimea and Indian Mutiny memorial, outside Westminster Abbey:
On the left, I lined it up with the twin towers of the Abbey. And on the right we are looking back up Victoria Street. On the right, the cranes that are finishing the building of The Broadway.
Around the base of this memorial are four lions, which all look like this: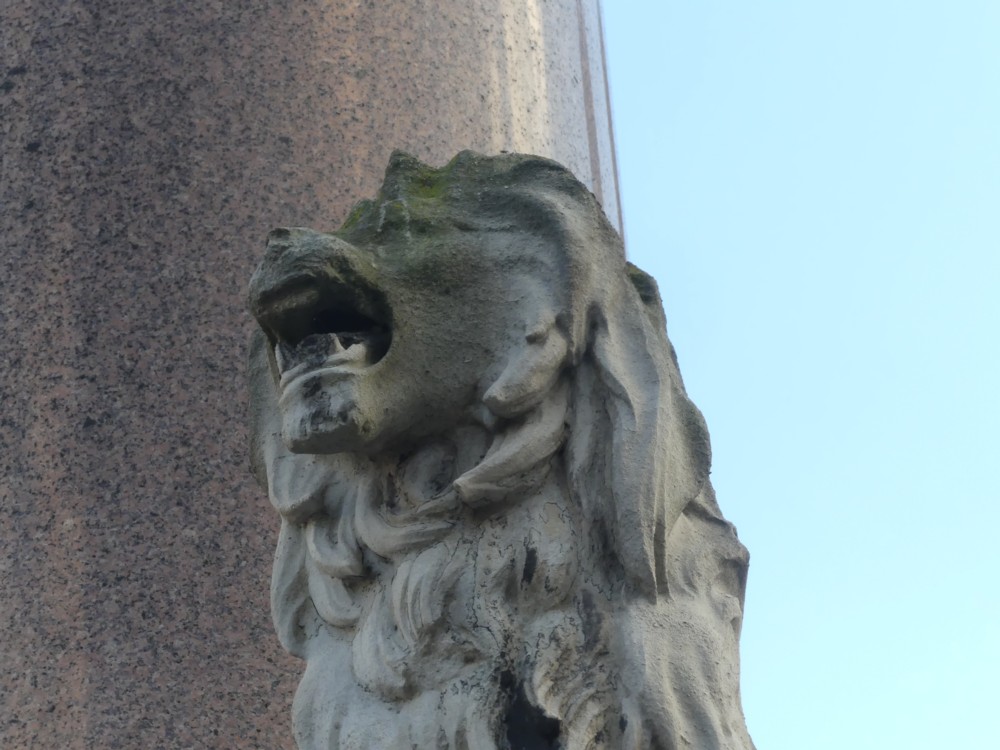 At least, I presume they are lions. I am no sort of expert on how lions look. But I know that there are other lion statues in London, such as the ones in Trafalgar Square, and such as the one at the south end of Westminster Bridge, which have faces on them that look quite different from the above lion. They have heads that are a completely different shape to this Crimea lion, which to my never-seen-a-real-lion-in-my-life-or-not-that-I-recall eye, look more like some brand of monkey, or even like a dog.
I photoed these photos last Wednesday, and I have yet to recover from that expedition, having been suffering lately from aches and pains which this walk was supposed to help but didn't. Now that Lockdown has locked down again, I'll probably be showing photos from that day here for about the next month, on and off. There have already been this and these. So expect more, but not today.