I think this is an amazing photo, and not just because I happen to be obsessed with the phenomenon of mass digital photoing. I think I'd love this photo however my interest, or lack of it, in photoing, or for that matter in cricket, might have developed. I think it really tells you something about the job of being an elite sportsman: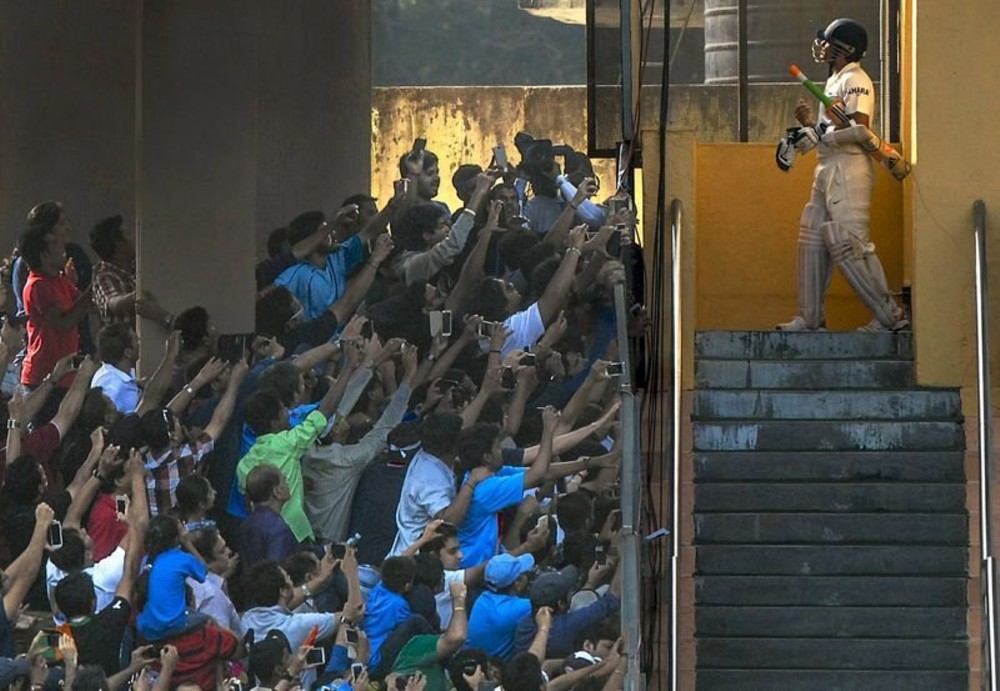 What this is is the moment when cricket super-legend Sachin Tendulkar stepped out of the privacy of his changing room to walk out onto the pitch in Mumbai, to play his very last innings in test match cricket.
Others admired this photo very much also. It was the MCC-Wisden Photograph of the Year 2013. I was ignoring Twitter then, which is why I missed it back then. If I'd seen it, I'm sure I'd have noticed it.