Friday, so: animals. Obviously, I noticed this story about dogs with the superpower ability to smell prostate cancer in a blood sample a lot sooner than prostate cancer tends to be noticed now.
However, I especially liked this other story – well, a tweet – about beavers, which was accompanied by a map of Europe: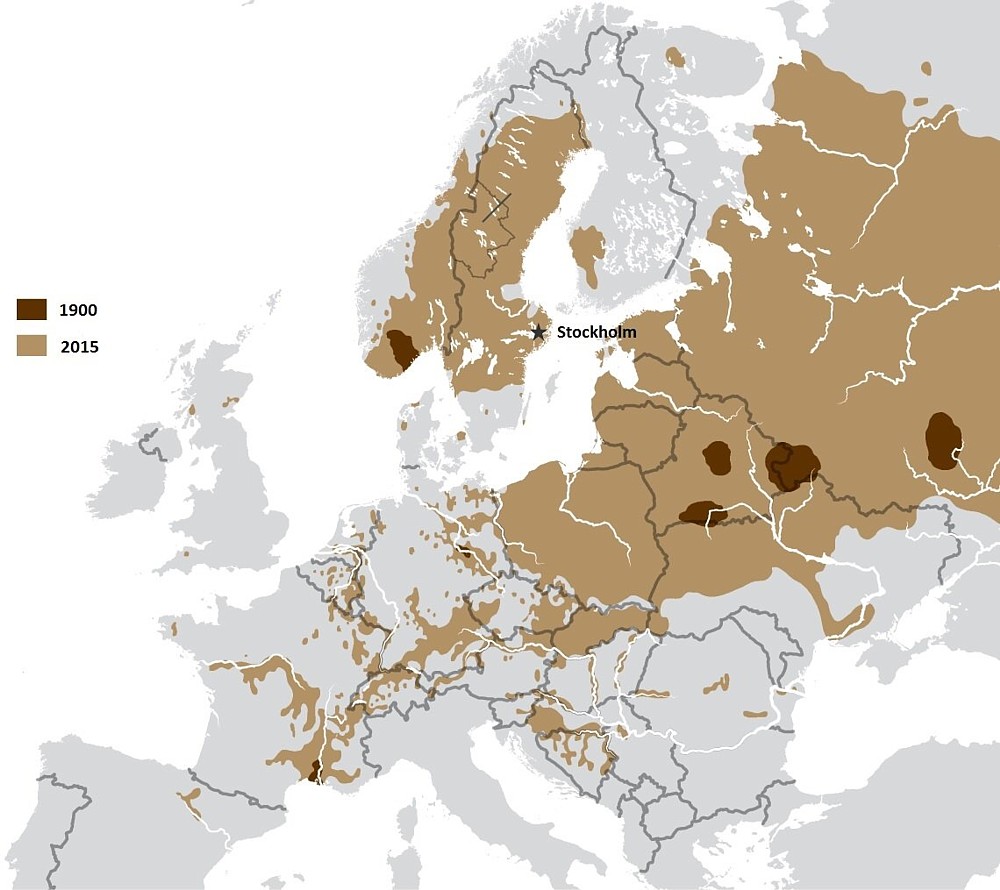 Many who first glance at this beaver map are sad and angry. Look how the beavers have declined. They used to be all over the place, but are now clinging on in just a few redoubts. Woe. Humanity, bow your heads in shame at yet another crime against nature.
But no. Look at the colour/date info on the left, and you see that the small dark brown bits were where the beavers were to be found in 1900, while the light brown expanses show where they were living more than a century later, in other words now.
From this recent Guardian report, we learn that beavers are now doing well here in the UK, despite the paucity of British beaver activity to be seen on the above map.
The popular rodent, whose dams have been shown to boost hundreds of species of insects, amphibians, birds, fish and plants, is returning to Dorset, Derbyshire, Hampshire and the Isle of Wight, Nottinghamshire and Montgomeryshire.

Last year the government allowed free-living beavers unofficially let loose into the River Otter in Devon to remain there, but all licensed releases into the wild in England and Wales are into large enclosed areas. There are, however, other unofficial beaver populations living freely on some river systems.
"Unofficial beaver populations"? I never knew that was a real thing. Makes it sound like the beavers have to apply for planning permission before they can construct a dam.
However, the key words in the above quote are, I think, the ones about this "popular rodent". Had beavers not be so liked by humans, would they have done so well? I doubt it.
Like the man from the Wildlife Trusts says:
"… people love seeing them and their presence boosts tourism in the countryside."
The earth is rapidly becoming a great big zoo, and whether there are lots of specimens of this or that creature is going to depend on how "popular" each creature is, with us.
And, as I have been saying here for some while, this trend will greatly accelerate once synthetic food starts to make its presence felt, and the whole raising-animals-to-eat epoch starts to wind down.