Vauxhall Bridge Road is a bit of a shambles just now, because it is being dug up. It's as if they've told whoever it is doing this pipe work that now is the time to doing this sort of thing, or never.
A few days ago, on my way to the shops, I encountered some of these pipes, all gathered together on the road and ready to be buried: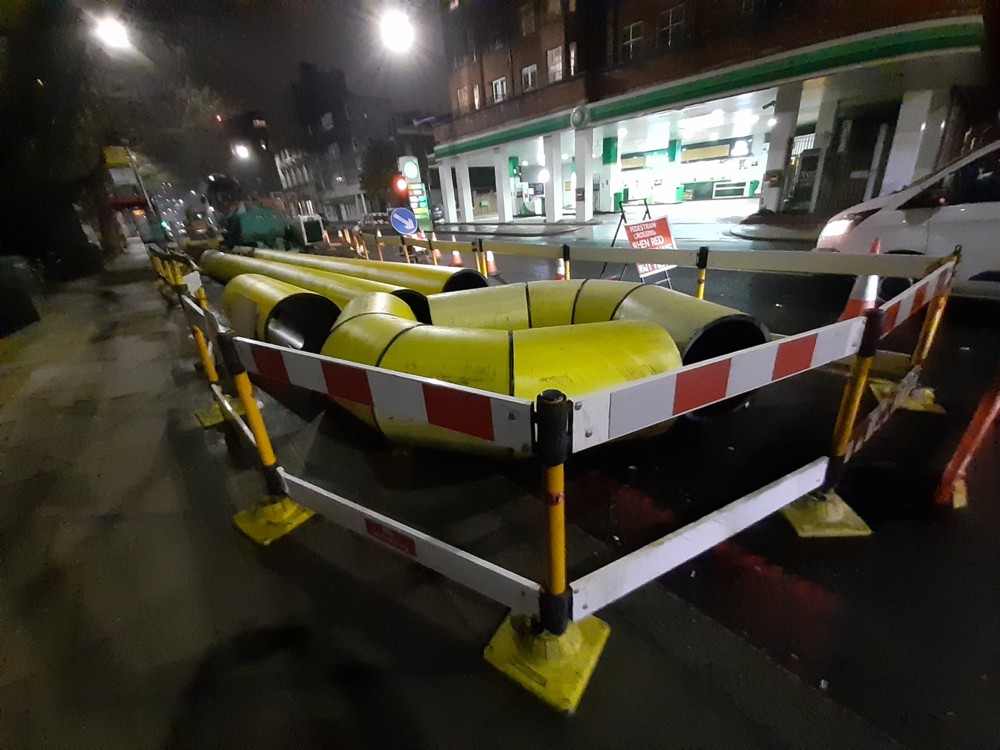 And then, a bit further up, nearer to the junction with Warwick Way, I came across some of these pipes actually being buried: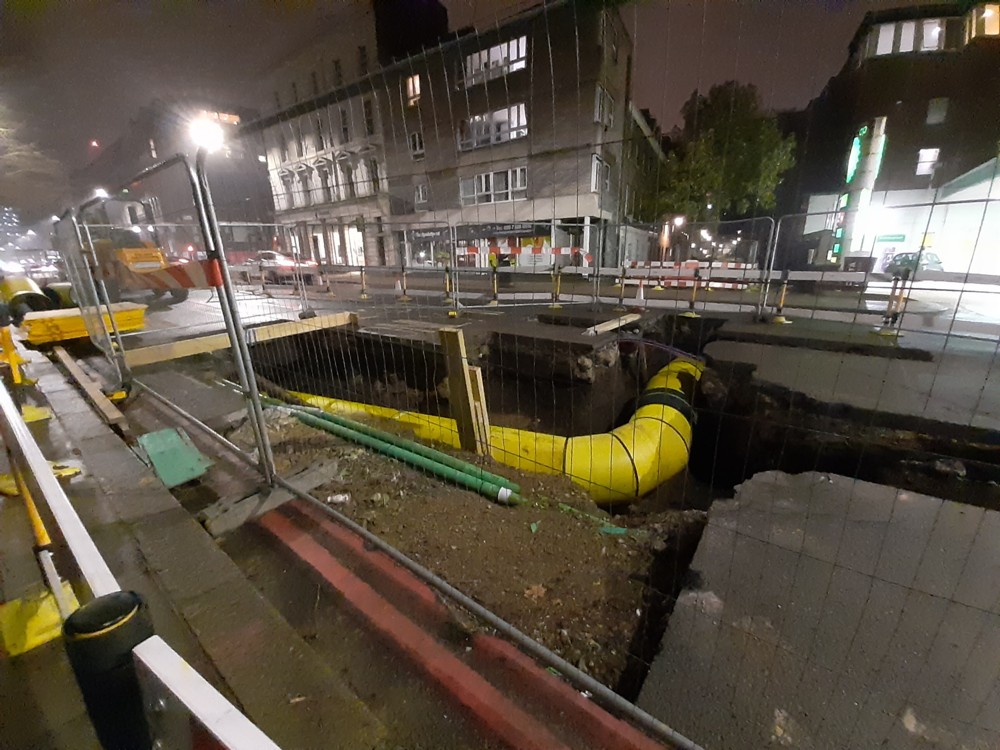 It was all a big reminder that roads are not simple unchanging surfaces. Rather are they elaborate volumes, volumes that are constantly being tinkered with and rearranged.
These photos were photoed, like the photo of that piano, with my Samsung Galaxy something something Forty. It's recent rather than the very latest thing, and definitely not the latest iPhone. Yet look how it performs in very limited and completely artificial light. Okay the buildings in the background are more than somewhat distorted, but the pipes are clear as day.