I have done no copying over of postings from the Old Blog to the New Blog recently. This is because recently, I have not been experiencing the Screen of the Red Death (although me mentioning this now may cause it to return just out of spite).
However, today I embarked upon transferring a posting from back in March 2014 entitled "Keeping up appearances", only to discover that it had already been transferred. It featured a rather excellent photo that I photoed in Oxford Street: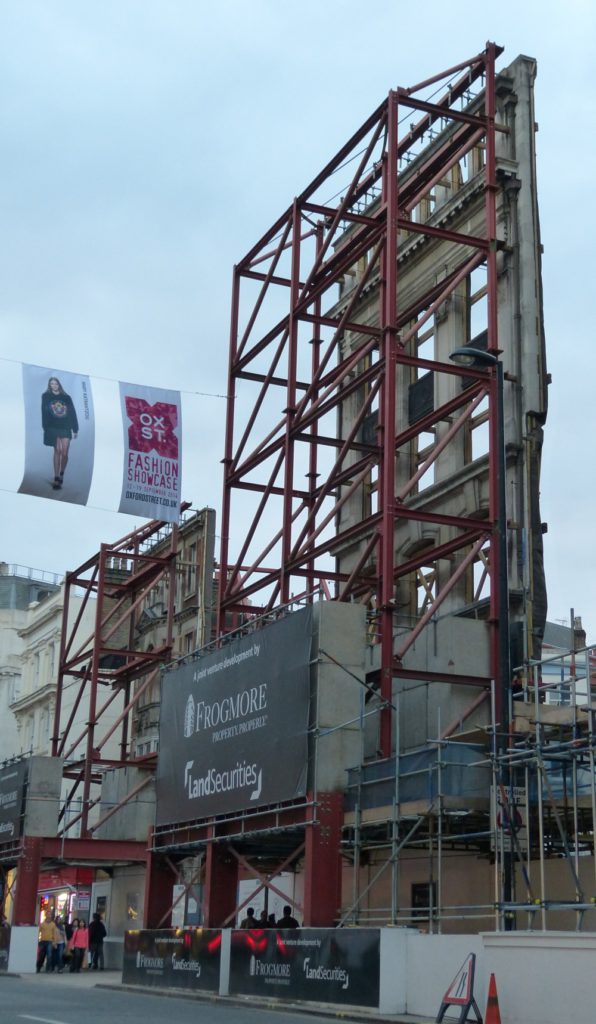 Quote:
What this tells you is that architectural modernism has utterly conquered indoors, but that out of doors, modernism is only popular because its totalitarian impulses have been held at bay, by what you might call ancientism.
Well, somewhat held at bay. Modernism still has a fight on its hands.
But it would appear that the idea of "ancientism", which I think is useful, was only then occurring to me, what with me then calling it "what you might call ancientism", rather than just ancientism.
Somewhere on that bucket list of things I want to write for Samizdata before I die is something pulling together all my thoughts and discoveries about Modernist and Ancientist architecture, battle between, etc.. Something tells me that if I do ever manage this, the above photo may get yet another showing.