I recently got lent a copy of this book by Bjorn Lomborg: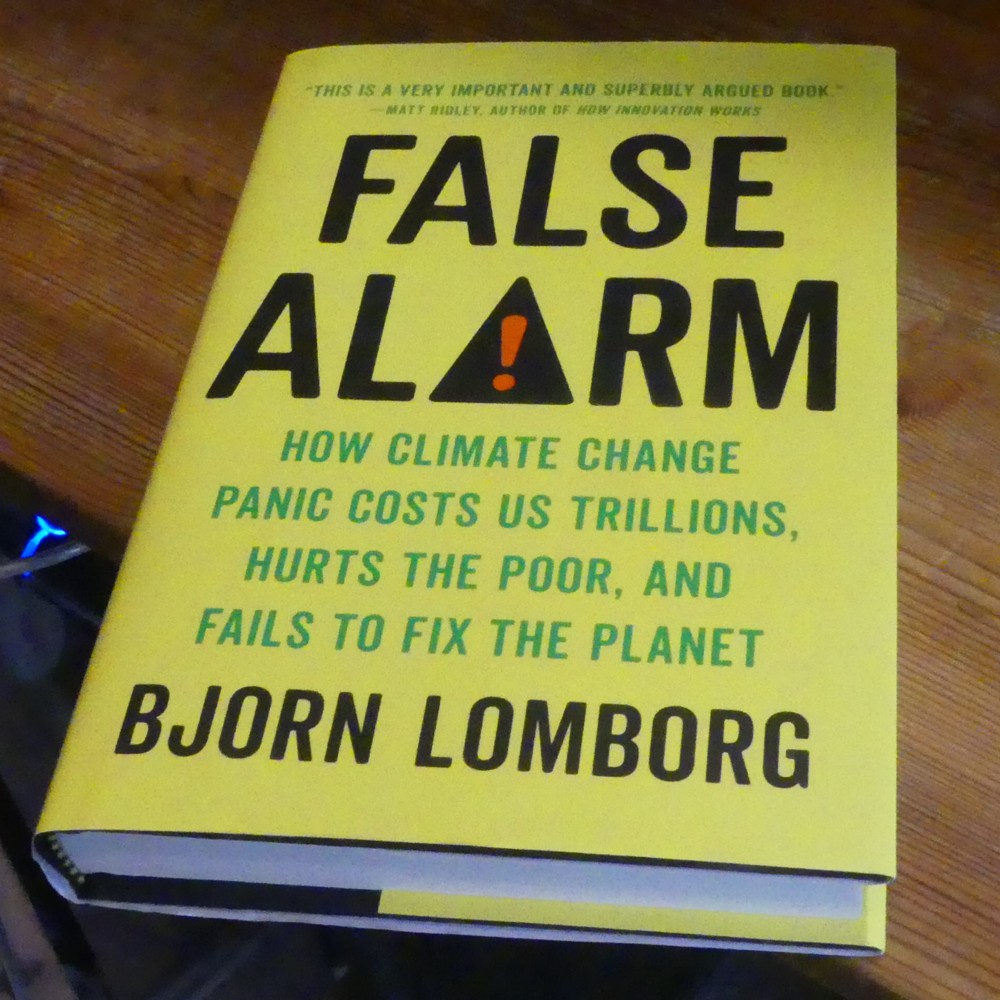 But before getting stuck into it, I wanted to describe my prejudice concerning Bjorn Lomborg, based on such things as reading short articles by him and pieces by others about him. But then, when looking for something else in my old blog, I came across this posting from 2012 that already described my Lomborg prejudices, which started life as a comment on a Samizdata posting:
My prejudice about Lomborg (which is why I have not studied his thoughts in much depth) is that he doesn't understand the argument he says he is in.

In particular, he doesn't grasp that the essence of the Climate argument concerns whether or not there is going to be a Climate Catastrophe. If there is, then all Lomborg's chat about merely improving the lives of the poor is just fiddling while Rome awaits incineration.

But if the evidence for a forthcoming catastrophe is no better now than at any other time during human history, then Lomborg's arguments make sense, as do all other arguments about merely improving things. Economics, business, capitalism, etc. all make sense, and there is no excuse for global collectivism, because it only makes things worse. The only excuse for global collectivism is in preventing a global catastrophe that is otherwise unpreventable.
The climate argument is about climate science, not economics. But Lomborg, being an economist, can't make himself accept that. He's the bloke with a hammer to whom every problem must involve banging in a nail. But the whole reason they fabricated the idea of Catastrophic Anthropogenic Global Warming was that they could then stop talking about economics, and switch to something else. They wanted to stop losing their argument to people like Lomborg, and instead to win it, in a field where, to start with, they had the advantage of being early adopters, and where their opponents literally did not know what they were talking about.
To be clear: these are just my prejudices, and they haven't changed since 2012. But because of them I've basically ignored Lomborg, and that will now change. I hope now to discover if my prejudices have any solid basis or if they will have to be dumped.