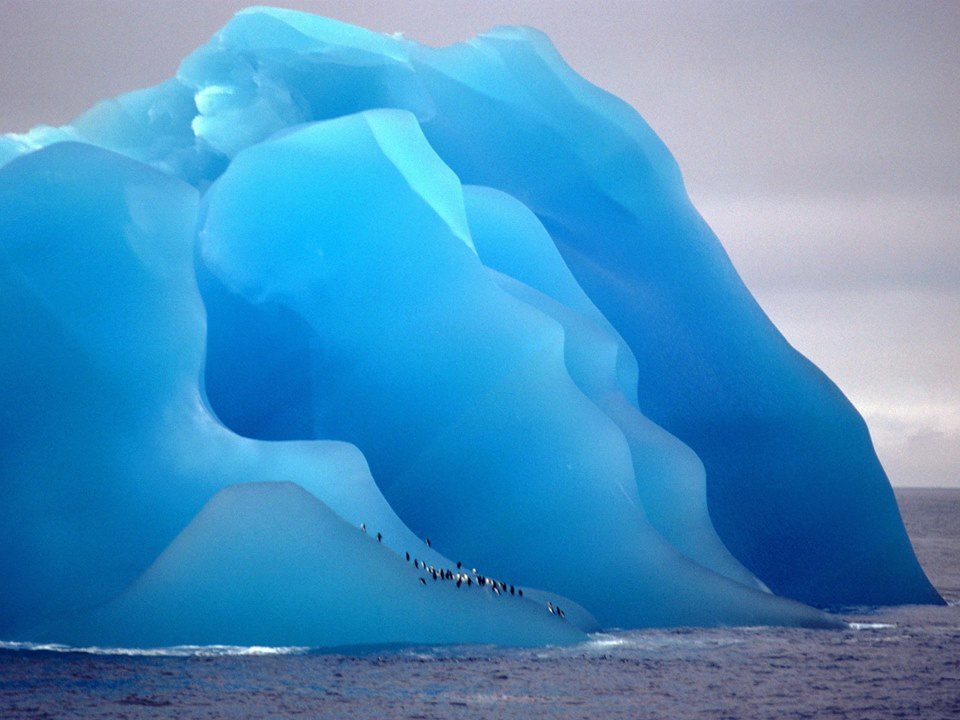 How come? Here's how:
Blue icebergs form in 2 ways: either because they flipped upside down by emerging the submerged part out of the water, or because of extreme ice compression that takes place in hundreds of years.

Blue icebergs are often very old, and contain very little air, originally present in the ice. This composition varies the refractive index generating the amazing blue color.
Comments included: "Spettacolare!", "Bellissimo", "Fantastico!", "La natura è meravigliosa" and "Stupendo". Or as we Anglos say, and as an Anglo did say: "Wow".
Photo by Robert B. Dunbar. All hail the Internet. Thank you Nick Gillespie.
No wonder artists don't do beauty any more.