Hong Kong just had two big reasons to celebrate. First, there was the result of their recent elections, which Hong Kong won and the Chinese Communists lost. And second, the USA just passed a law supporting the HongKongers, with wide support across the political spectrum. American politicians can agree about very little just now, but they do agree about what the Chinese Communists are doing to Hong Kong. They're against it. Pretty much all of them.
Here's the photo at the top of a piece about how Hong Kong is now celebrating this law: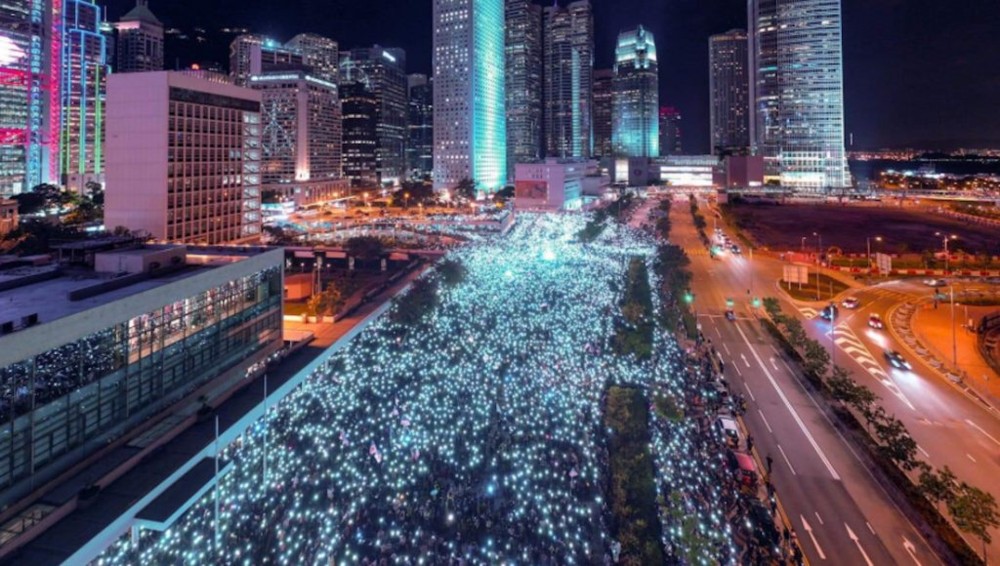 And, since this is my blog, let me mention also that I too have today expressed my displeasure at the behaviour in Hong Kong of the Chinese Communist government of China, by posting a posting at Samizdata entitled How to defeat the Chinese Communists.
That'll show them.
I have a meeting about Hong Kong at my home, tomorrow night. Judging by the RSVPs so far, the room will be comfortably full, and maybe even uncomfortably full.