I have resumed copying old postings over from the old blog to the New Blog. The situation with linking to the old blog has got worse. It used to be that it merely said "Dangerous" in scary red lettering, at the beginning of the link. Now the entire destination is turning bright red. You can still find your way to the old blog if you really want to, but the red screen is decidedly offputting. All the more reason for me to shovel stuff over to here.
This time around, instead of just picking postings at random, or because I wanted to link back to them, I simply started at the beginning. Mostly it is highly unrecommendable housekeeping babble, although don't let me stop you looking at it if you really want to. But, the first two photos on the old blog struck me as really good and worth another look.
First, this photo, of a photoer, photoing away in Parliament Square, featured in this posting: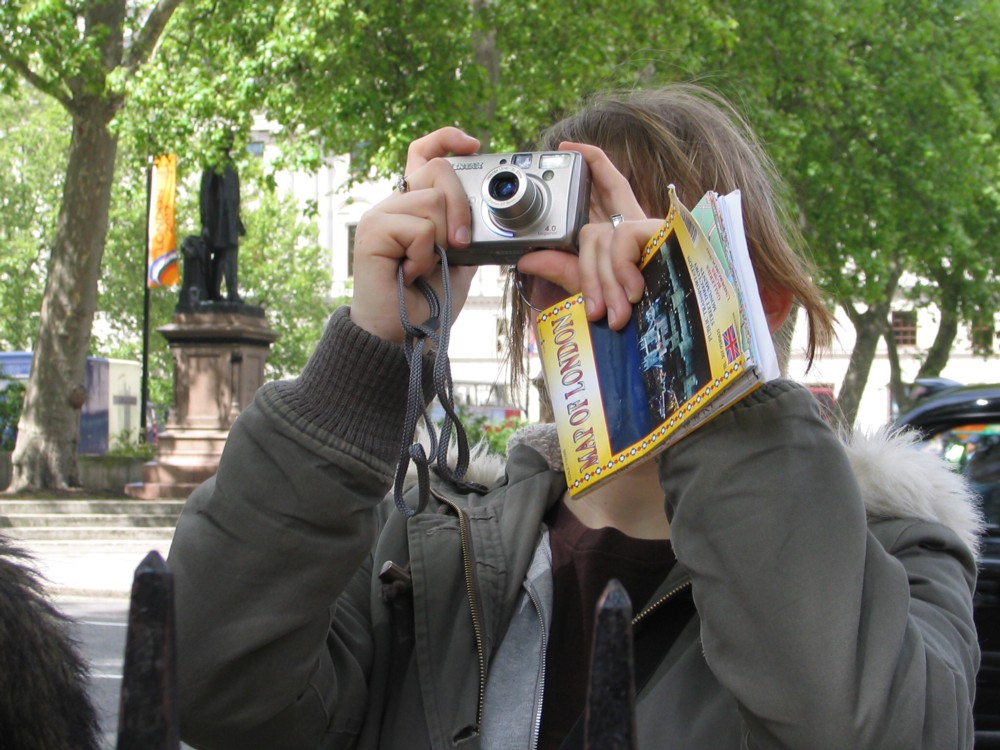 What's so good about this is that (a) the camera is now so antiquated, but that also (b) we can observe a now obsolete tourist habit, that of staggering around London with a camera in one hand and a big old map in the other. Now, all of the above is done, and done much better, with a tiny little thing smaller than the camera she's using.
There's even a Parliament Square statue in the background.
I'm pretty sure I chose this photo quite carefully, for the honour of being the first photo on the new blog, as it then was. But even if your opinion of this photo differs from mine, then and now, you've got to agree that this second one is pretty cool: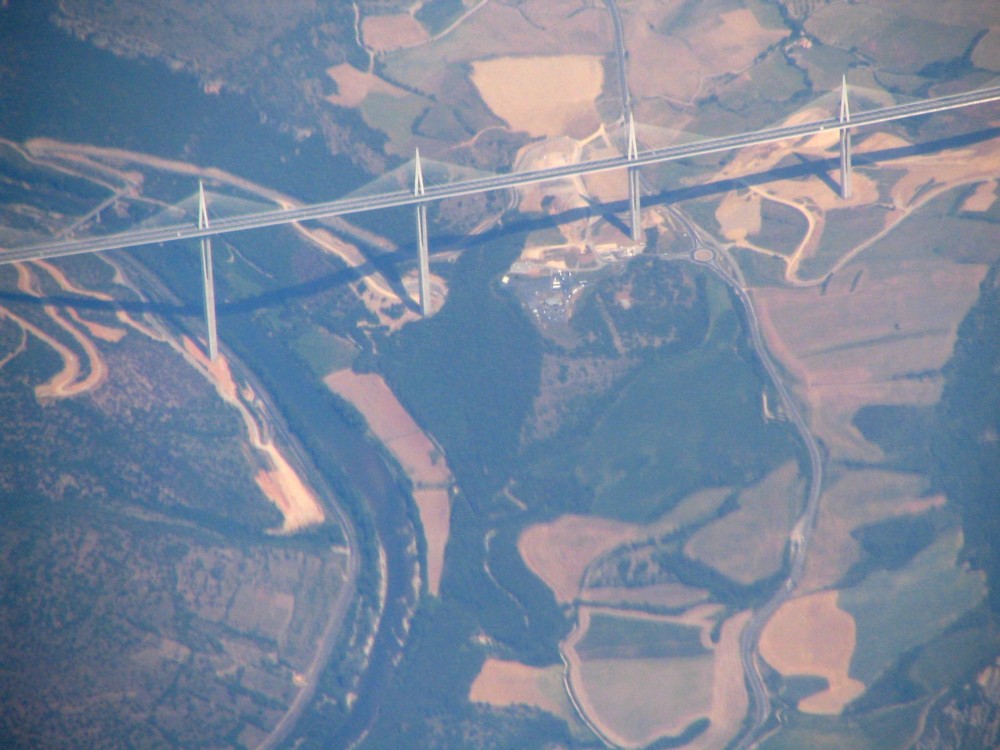 The bridge of the century so far, and no sign of anything better coming any time soon.
Sadly, the third photo is pretty crap.