I almost forgot.
About a month ago, I spent a few days in France, with Goddaughter 2 and her family, way down in the south just beyond Perpignan. I sat on the left hand side of the airplane on the way down, and just when I had abandoned hope of seeing anything interesting, look what I saw!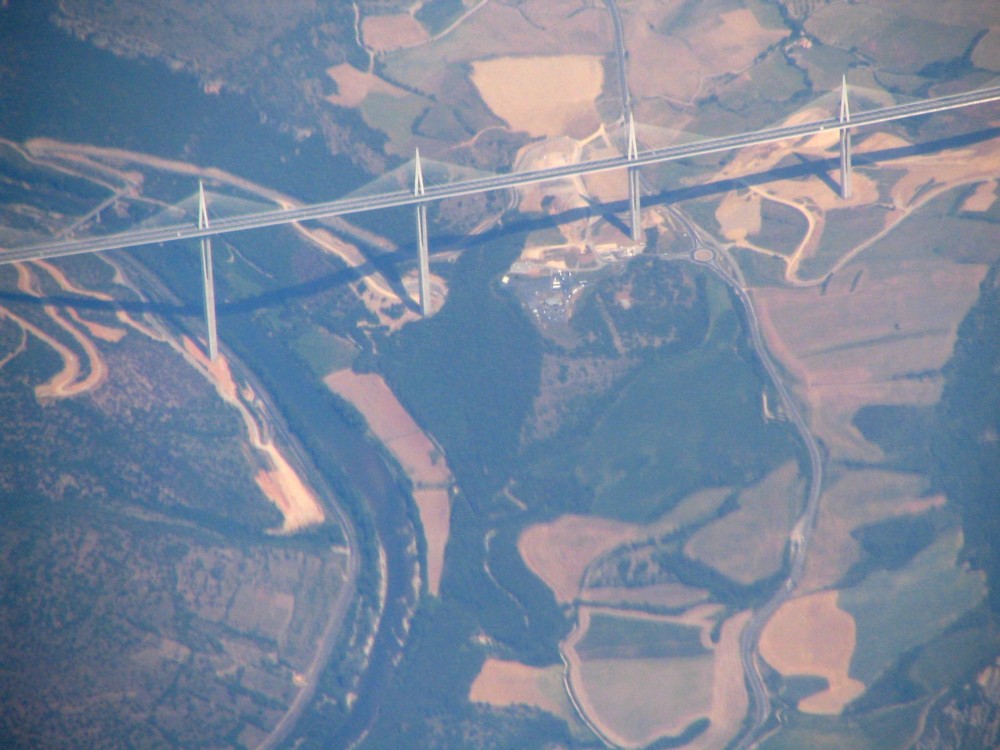 That's right, the magnifique Millau Viaduct.
My 10x optical zoom lens and anti-shake software, on my new camera, together worked a wonder. If anything, the zoom actually worked too well. This shot shows four towers, but there are seven in all.
This posting may come and go and come again. This is because I will be fiddling about with the size of the picture until the width is exactly right.
I'm still housekeeping, in other words.