This is the third consecutive posting here based on photos I took, two days ago now, while walking from the Angel to Barbican tube.
The reason for the abundance of photos from that walk was the light. It was a classic London early evening, when the sky above was getting grey and dull, but when there was a gap in the clouds out west, and the sunlight came crashing through that gap horizontally, light a searchlight, picking out random things that were sticking upwards, above the point at which old London stopped going upwards and only new London protrudes. Not everything doing this got caught in the beam, just some things. Behind them or next to them there would be objects entirely unlit and already fading fast into darkness.
Things like cranes: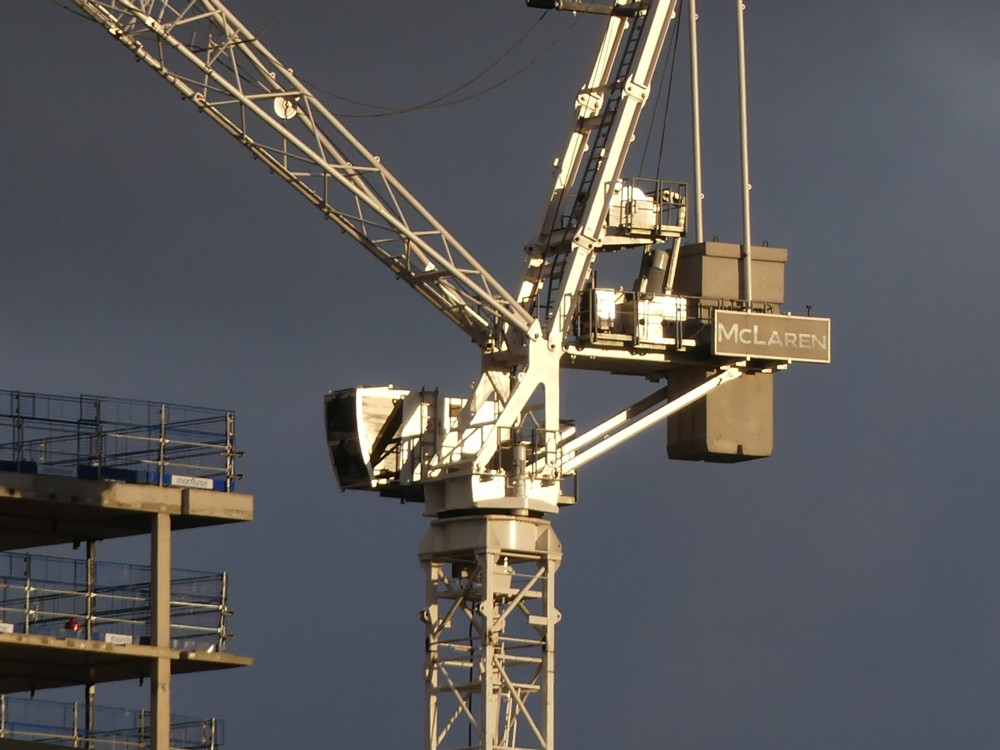 That's a fairly conventional photo for me, because the darkening sky is the background, as it often is when I photo evening sunlight crashing into cranes.
But this next one, taken rather later as I neared the Barbican, seemed to me to be something else again: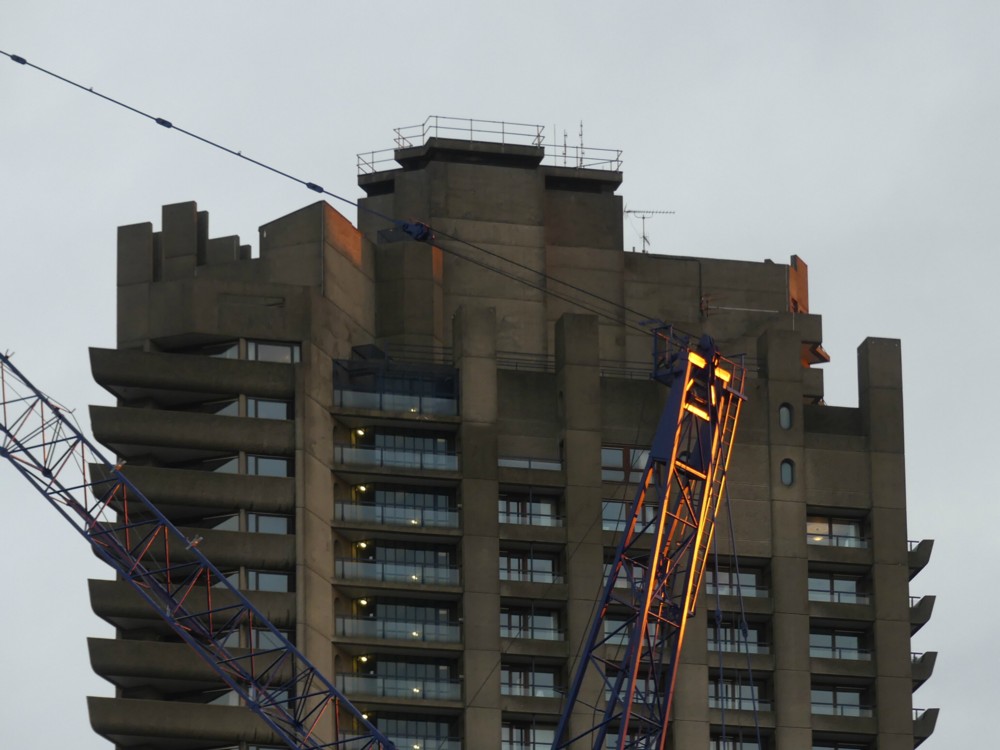 I have a kind of check list mentality when judging my own photos. I have a list of things I like, and the more such things are happening in the photo, the higher the photo scores. Cranes, tick, with the evening sun hitting them, tick. Another is interesting architectural silhouettes. Of such Big Things as the Gherkin, the Walkie Talkie, the Shard, and so on. And although those Barbican towers are not the prettiest Things in London by a long way, their silhouettes are distinctive, because of that saw tooth effect you get at the sides. I also like the understated roof clutter there.