Recently I and Patrick Crozier visited the Grafton Arms. I rather like this pub. These guys also like this pub, because of the Goon Show. Apparently the Goons wrote some of their scripts there, in an upstairs room.
A fact commemorated by this mirror behind the bar, which I only noticed on this visit: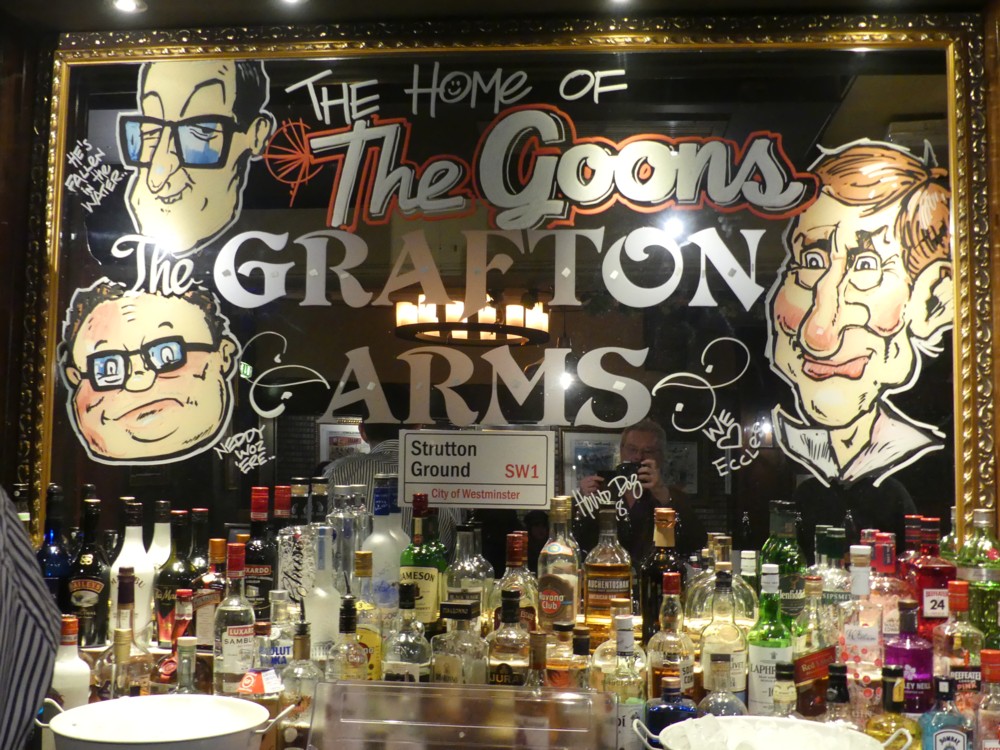 If you look carefully there, you can see me and my camera. Well, it is a mirror. I should have tried to include Patrick.
What took Patrick and me to the Grafton Arms was that we had just been doing one of our recorded conversations, and we needed refreshment. Tune in to the latest one, by going here.
My favourite of these conversations so far has been the one we did about WW1, concerning which Patrick is something of an expert. Our next, or so I hope, will be about transport, concerning which Patrick is also something of an expert.