I tried to put together a more complicated posting about, well, wait and see. But it is taking too long, so here is something simpler.
A favourite blogger of mine is Mick Hartley, who oscillates between the insanities of the anti-semites and the Islamists (heavy overlap there) and photos. Photos by himself, and by others.
The photos by others are often antique and black and white. His photos are in colour, and they are typically very colourful indeed, especially when the sky is very blue.
Colour is an obsession of Hartley's, both when it is present, and when it is not.
Here is a photo I recently took, which is the sort of photo Mick Hartley would take, if he ever went West: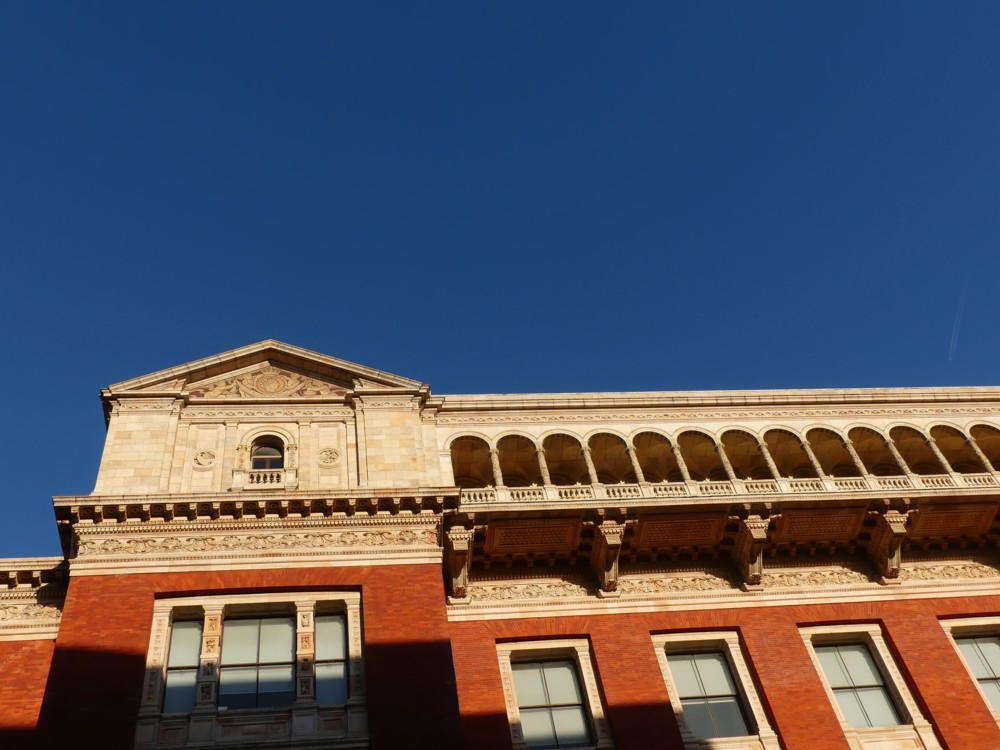 That's the Victoria and Albert Museum, unless I am mistaken (as I might well be), photoed by me from the big old road that goes from the Albert Hall (and more to the point from the Royal College of Music, where GodDaughter 2 had been performing) down to South Kensington Tube. This I know, because of a photo I took of a street map, moments after taking my Hartleyesque photo above: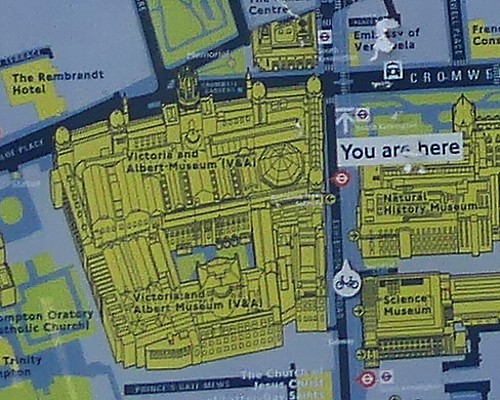 That being the relevant detail. I never regret map photos.
By the look of it, the V&A is a building I should explore. Especially its upper reaches. Maybe there are views.