Yes, here's Bartok (again), from a slightly different angle, so that the tube station is right behind him: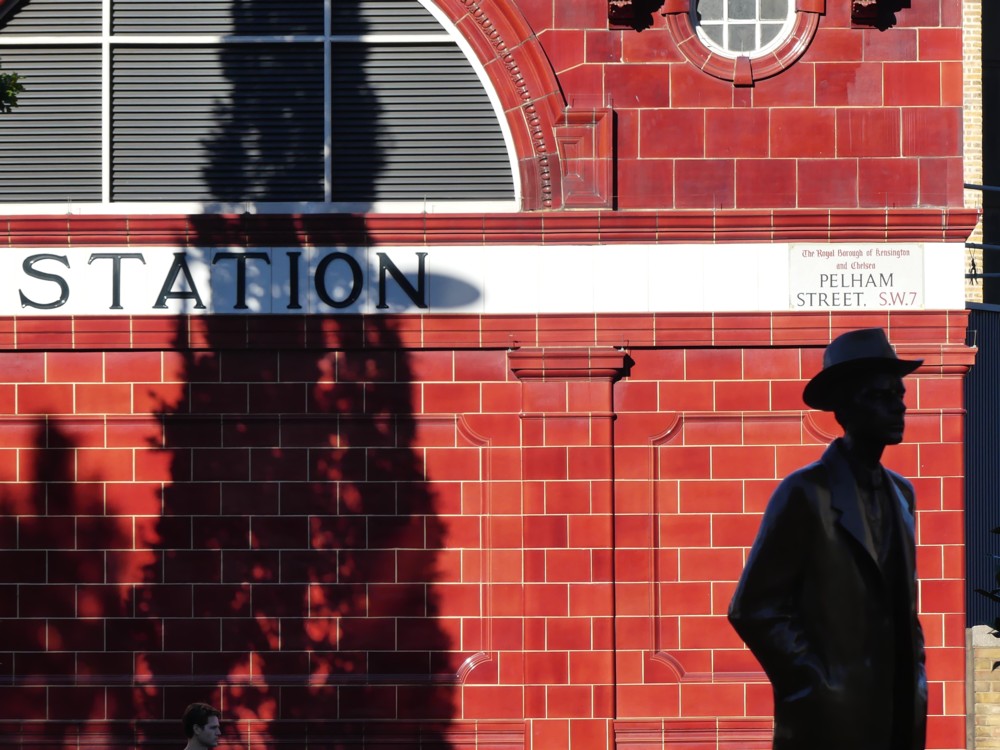 A regular bloke in the street.
But now look at this. Same view, but with three newcomers, down at the bottom: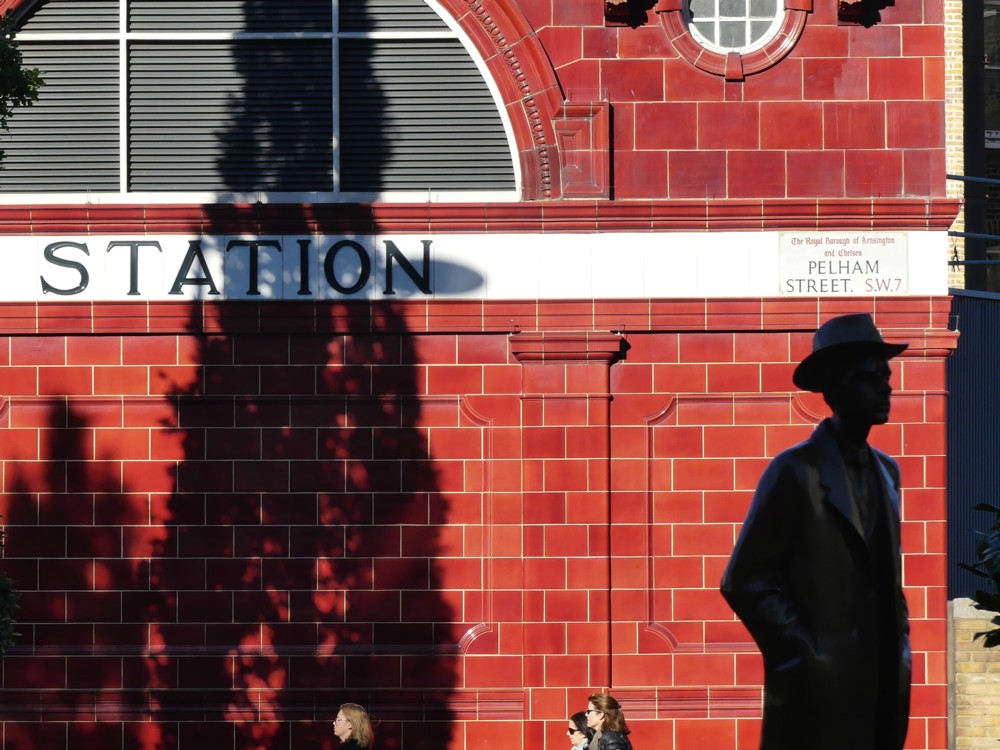 The statue of Bartok is a lot nearer to me that you perhaps assume, and crucially, those tiles look like bricks but are actually bigger than regular bricks, which makes this scene look a lot smaller than it really is.
Which is why the additional ladies at the bottom of the second photo really are so very small.
Photos taken by me yesterday.