Earlier this evening I went to the Two Chairmen to hear my friend Tom Burroughes speak, to Libertarian Home, about the idea of a Universal Basic Income.
I took this photo of Tom in action: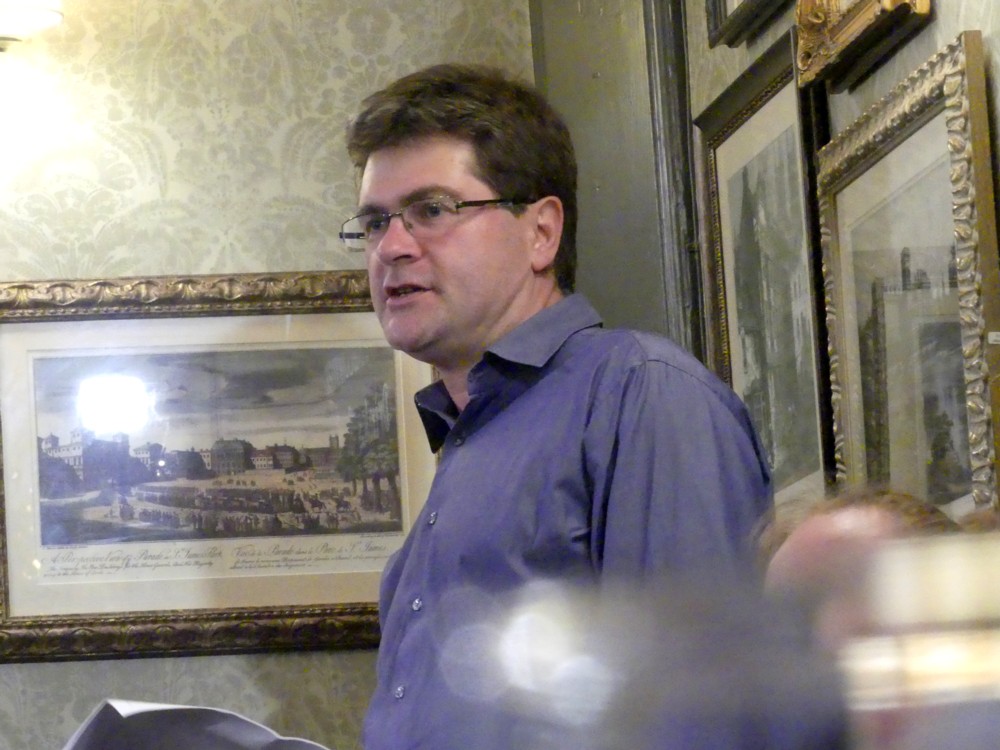 It troubles me how much Photoshop(clone)ping I had to do to make this photo look good, taken as it was with my new camera. But I think it now does look okay. I particularly like how I used a nearby beer glass to smudge out most of the head of the man in the foreground.
At Samizdata, Tom goes by the name of Johnathan Pearce. Here is a recent piece he did there, about the very subject he was speaking about this evening. And Tom will give this subject another airing at my home, on September 29th. It's an important subject, I think.