Incoming from Michael Jennings:
Someone has helpfully provided a photo of the same section of Berlin …
I.e. (see the top of this posting) this section: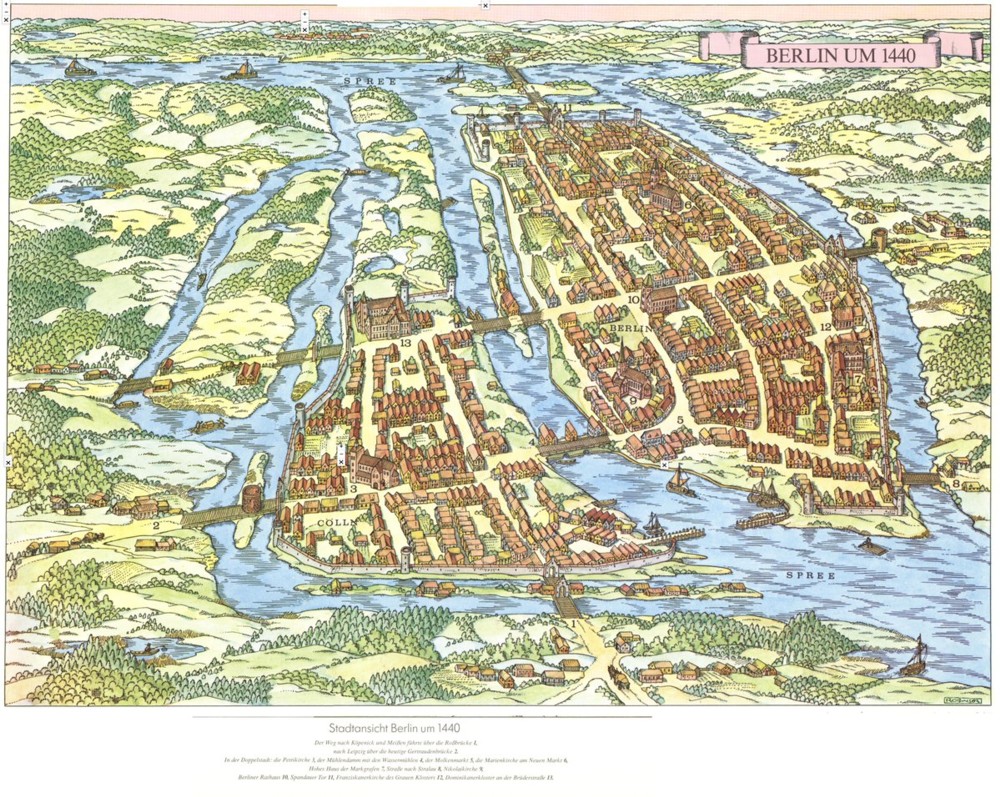 This being how this same section looks today: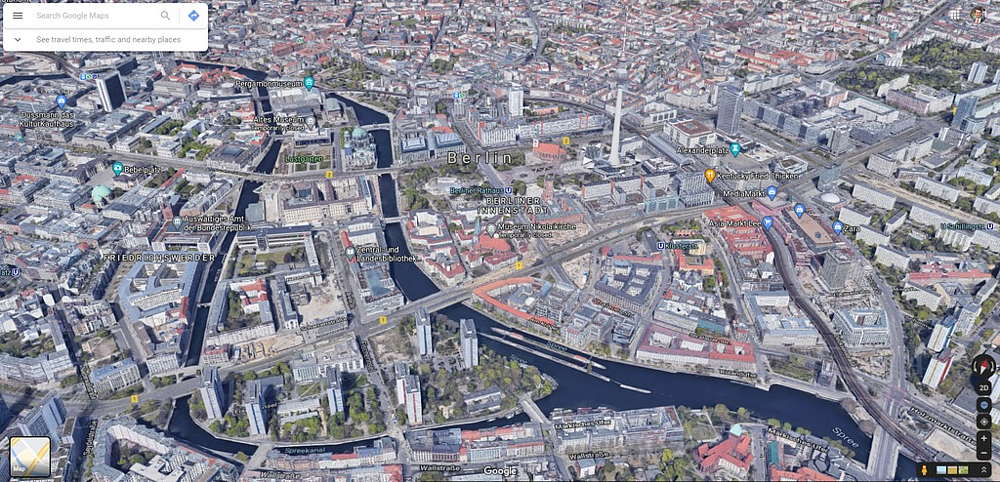 Many thanks Michael. Michael knows everything about everywhere. But you have to express prior interest in the subject, as I did, which is a good system. If he told you everything about everywhere, all the time, just because he can, that might be a problem. But if he knows the subject interests you, he's a mine of information. (Some of my best Last Friday of the Month meetings were addressed by him.)
It took me a while to find this place on the Google map of Berlin, but I did find it eventually: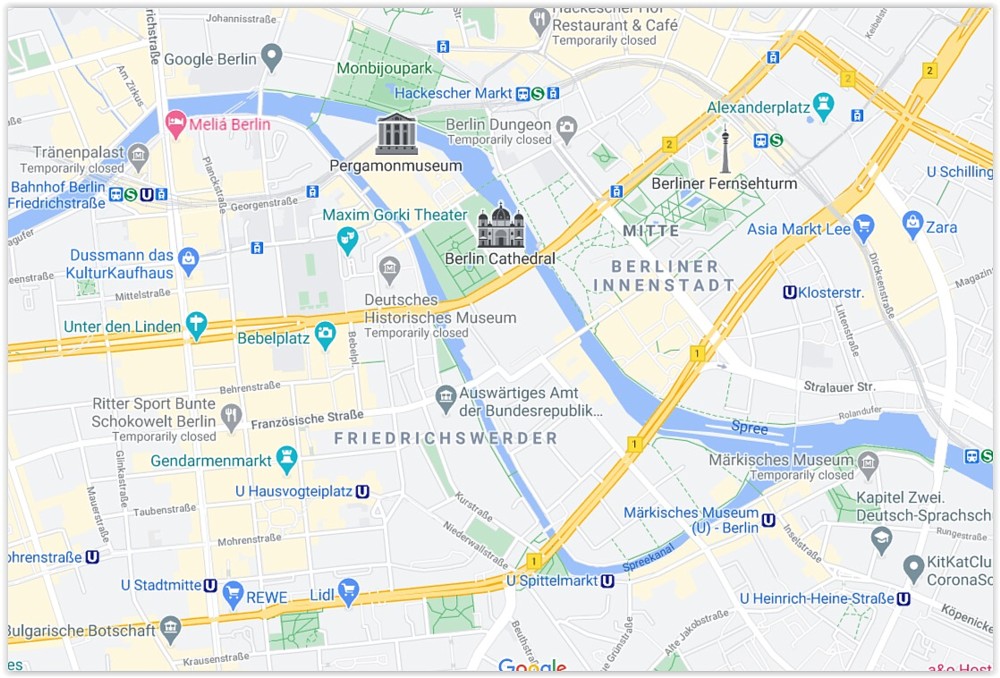 The breakthrough came when, instead of looking only for water, I started looking for lots of bridges.
Like I say, when water does complicated and convoluted things, expect human habitation to be concentrated in that area.
That's three times I've shown that Berlin in 1440 map here. What can I tell you? I like it.