Indeed.
This morning, Twitter showed me this map of Berlin: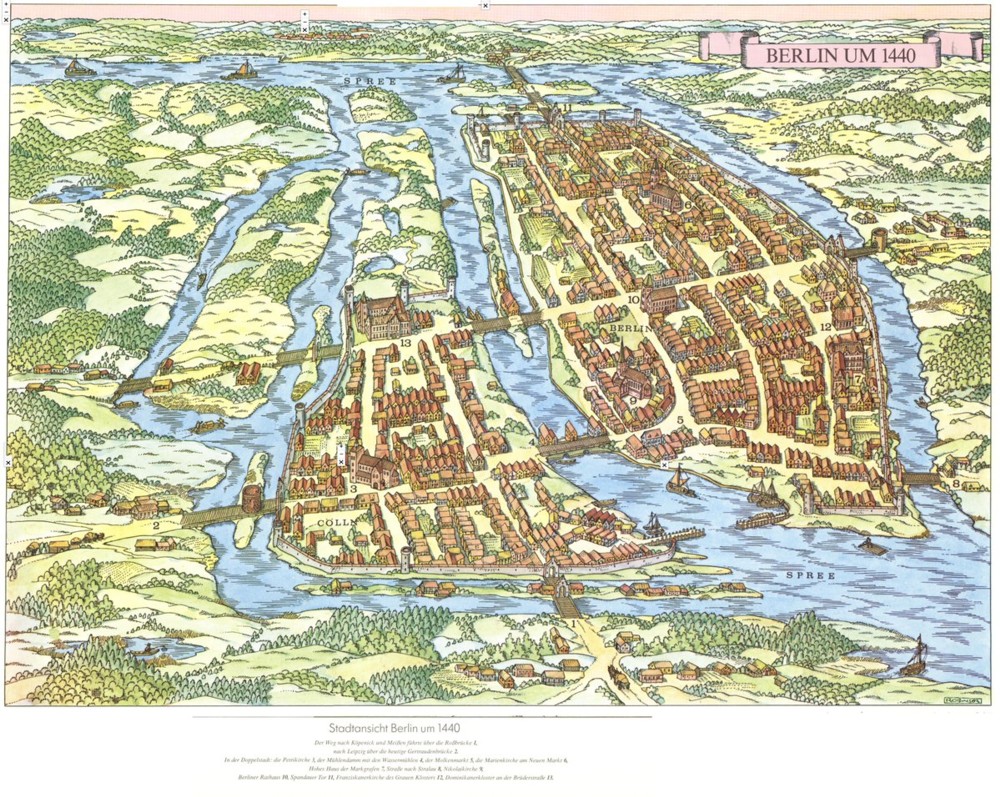 Until today, I knew nothing of the origins of Berlin. Cities usually begin with rivers, rivers that wiggle about and create a lot of useful territory next to the river which is closer to all the other such places than usual. So, what did Berlin have in the way of water? The above map says it had and has a lot.
Further investigation of Berlin resulted in me discovering a bridge that I had previously never heard of, namely, this one: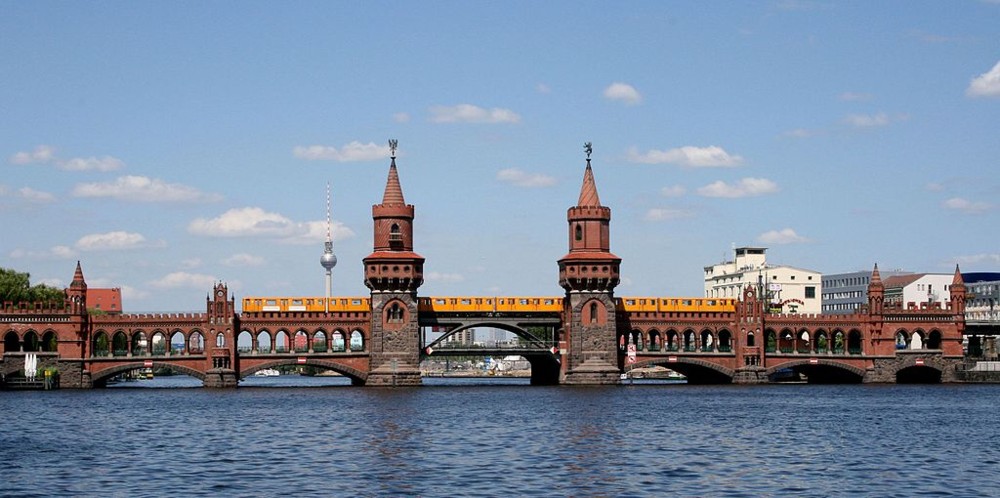 That's the Oberbaum Bridge. Like I say, never seen nor heard of this splendid Thing until today.
Here's the same bridge viewed from further above and further away, to give us a bit of the context: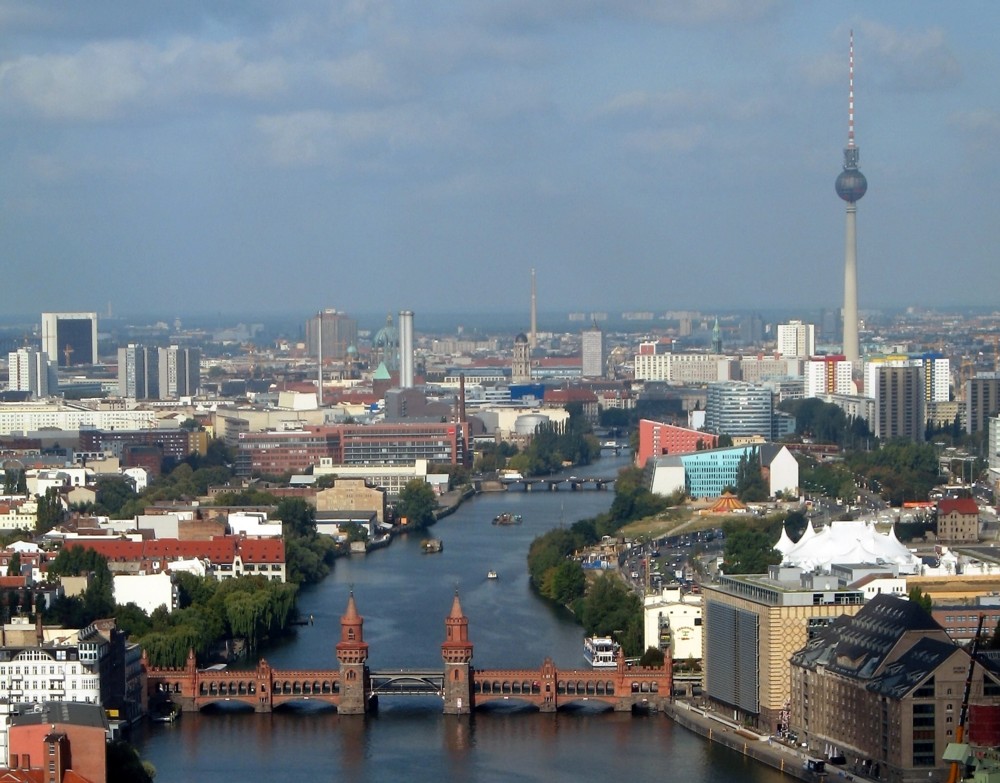 And a pretty boring context it is too, I would say. London, metaphorically speaking, can sleep easy in its bed.
I'm intrigued by what I take to be the updated bit in the middle of the bridge. At first I thought the lower part of the bridge, the road bit, has hinges in it to allow taller boats to go through, but so far as I can make out, this bit is also solid, but the change already made quite a difference to what sort of boats could go through. Basically big river barges, heavily laden all the way across rather than merely with stuff sticking up in the middle. You can see two such boats in the distance. And also another, on the right, which is presumably too big to go through.
I love the internet. Somebody should write a song called that.
But, where in Berlin now is the original 1440 bit, and is there anything now left of it? I don't see anything quite like those waterways in the map of Berlin now.