Yes, yet another big gadget in the Royal Marsden (see also this amazing piece of kit) that makes you think you are in a science fiction movie: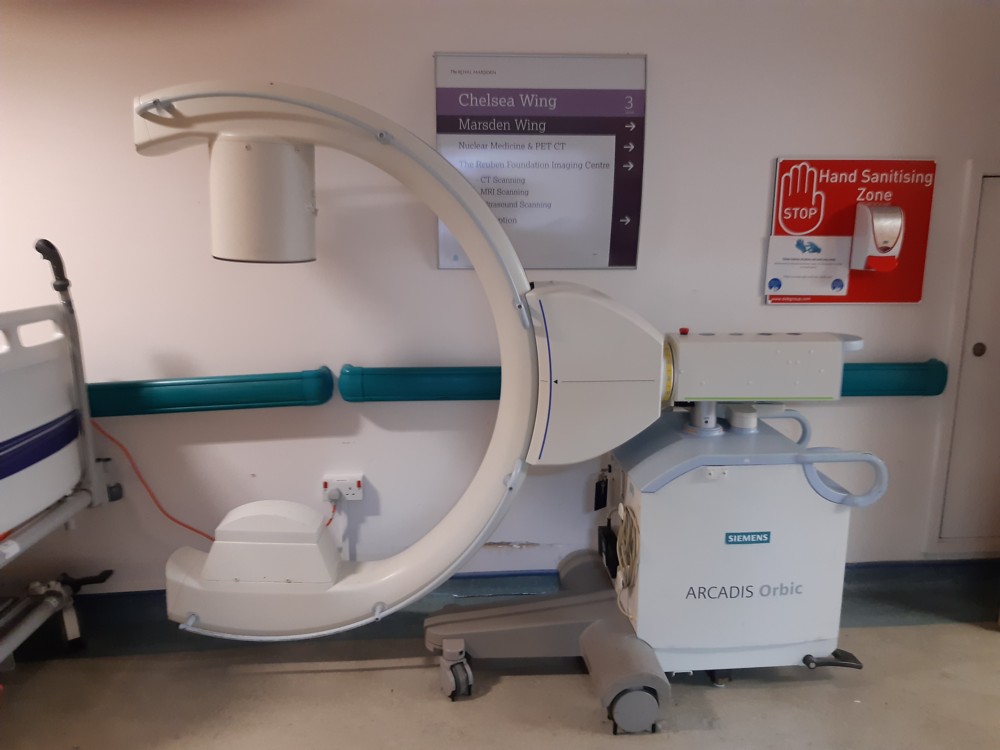 I photoed this photo quite a while back now. What, I wondered at the time, is that for? I chalked it up as yet another mystery I would never fathom, but then I realised there might be some words on it that I could then ask the Internet about. So it proved: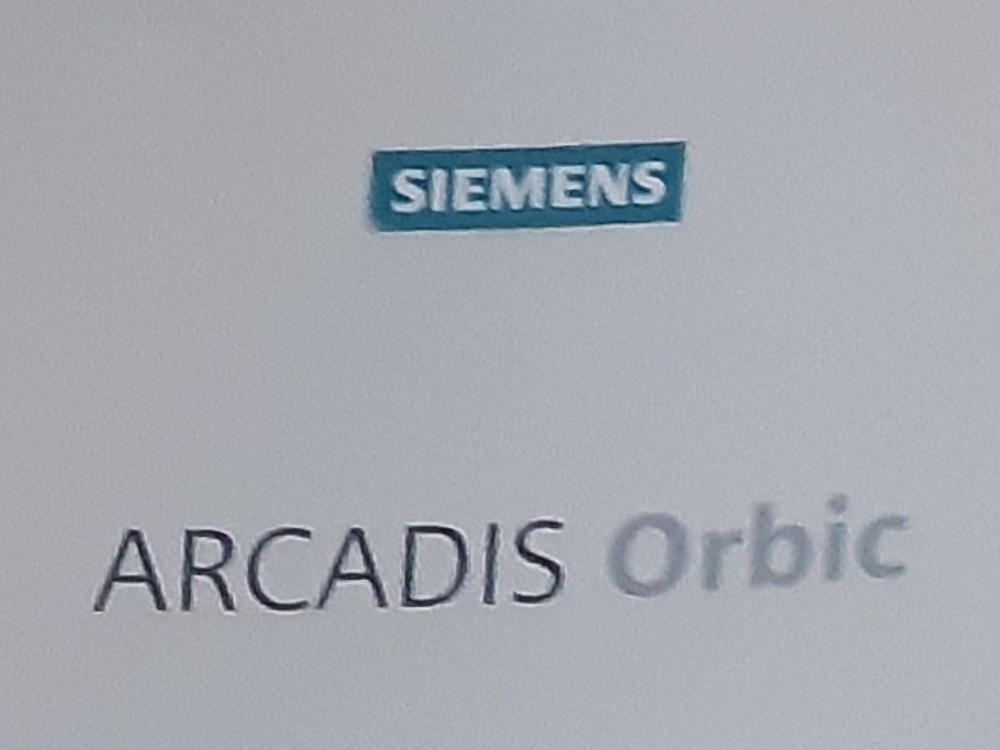 And here it is. Siemens again. Very big in cancer machines, it would seem.
Here is my favourite bit of verbiage at the other end of that link:
Counterbalanced, isocentric design helps saving time and dose und supersedes readjustments by virtually unlimited projection possibilities with 190° orbital rotation.
It's the "und" that I especially like. They got the first and right, but fluffed the second one. If you don't believe me, go there und see it for yourself.