Not much here today, what with yesterday's dramas, but I have just ripped off a Samizdata piece, based on my recent medical experiences, entitled On the British National Health Service imbalance between lethargic diagnosis and really rather good actual treatment of serious medical conditions.
It features a link to this mighty beast: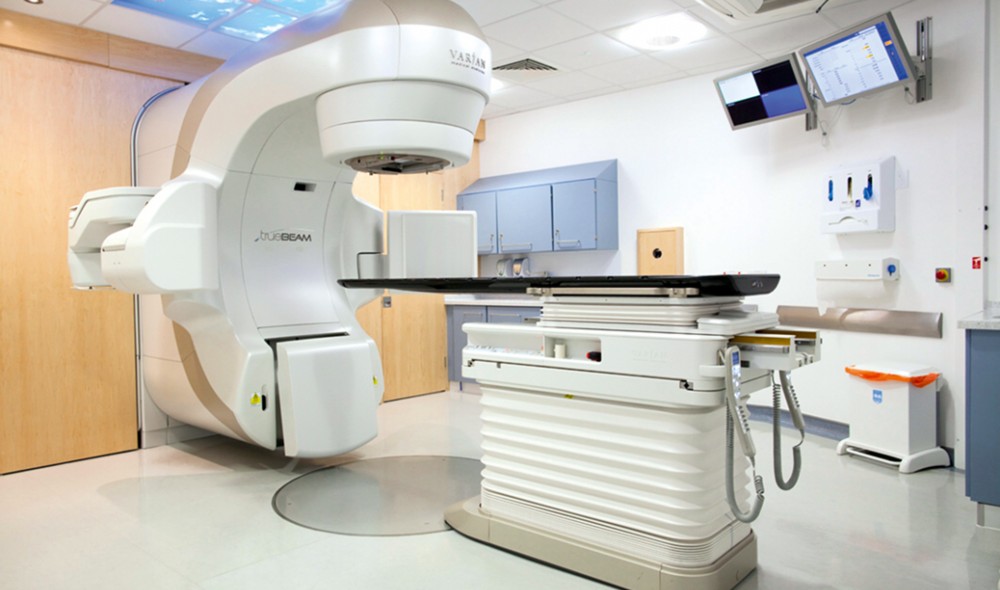 That's "Brunel". Brunel has been giving me my first actual doses of cancer treatment, the third dose having been this afternoon. Two more, tomorrow and on the 31st. These treatments have been merely defensive, to stop my spine being damaged by the lung cancer tumor. Next week, if all proceeds as I hope, the actual attack on the tumor and on its spreading consequences will get under way.