I did quite a bit of writing today, but none of it for here, today. So, quota photo time, and again, it's photoed in the well-lit dark with my Samsung Galaxy A40 mobile phone. I don't know if gas work is what is happening, but that's my bet, and if that's right there is a lot of it about. I'm guessing they don't like big rearrangements of the gas pipes when it's freezing cold, as it was a week or two ago, but they want to get anything they want done done, before lockdown ends. And I further guess that this, at the junction of Warwick Way and Tachbrook Street was part of it: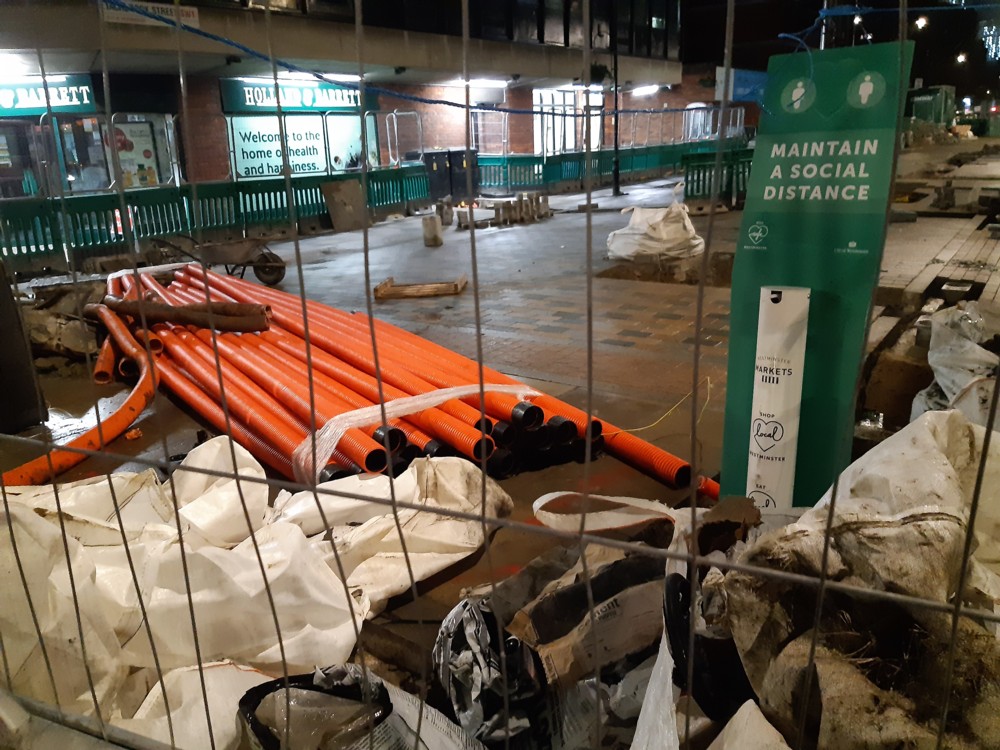 I've been seeing gas work everywhere, like in Vauxhall Bridge Road. And are those smaller orange pipes also for gas. Guess: yes. (LAGER: No. See my comment.)
While wondering what verbiage to attach to the above photo, which I like simply for artistic effect and because of that sign about social distancing, I came upon this photo I photoed quite a bit earlier, at a spot I often shop at, where Horseferry Road does its big kink, where I often do very local shopping, and where I get my hair cut: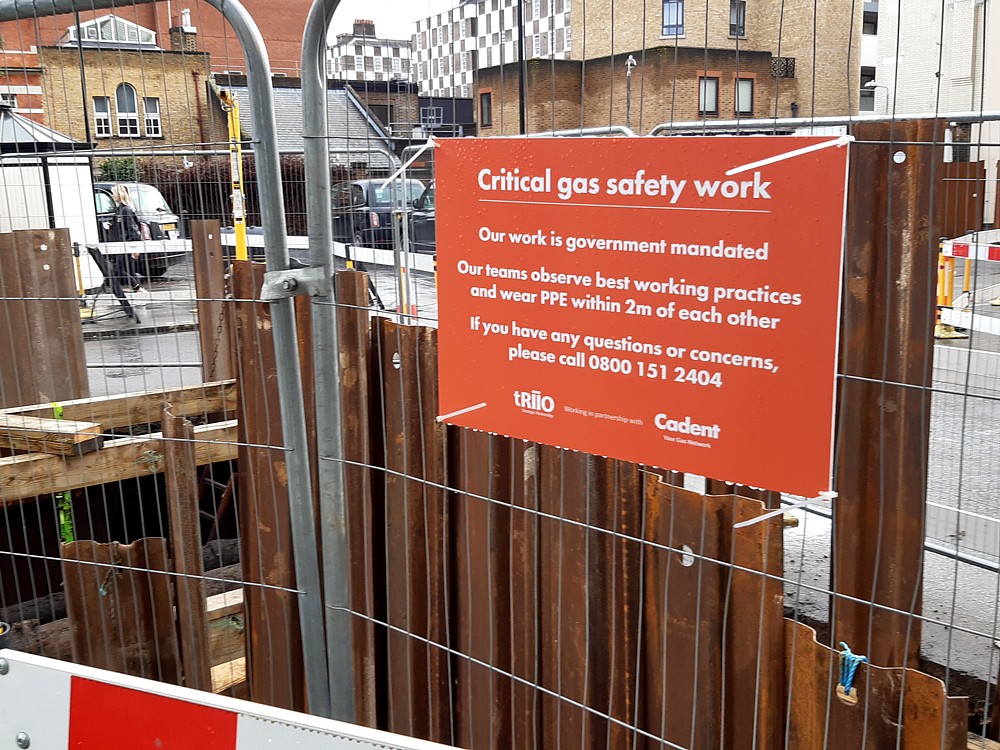 That's definitely gas they're working on there, because it says so. And it also goes on about social distancing, which at least fits with the social distancing sign in the first photo.
These annoying signs are becoming my most vivid recollection of lockdown, and it's gone on for so damn long I can still photo more of them whenever I see them, as I surely will for quite a while.