One from the I Just Like It directory: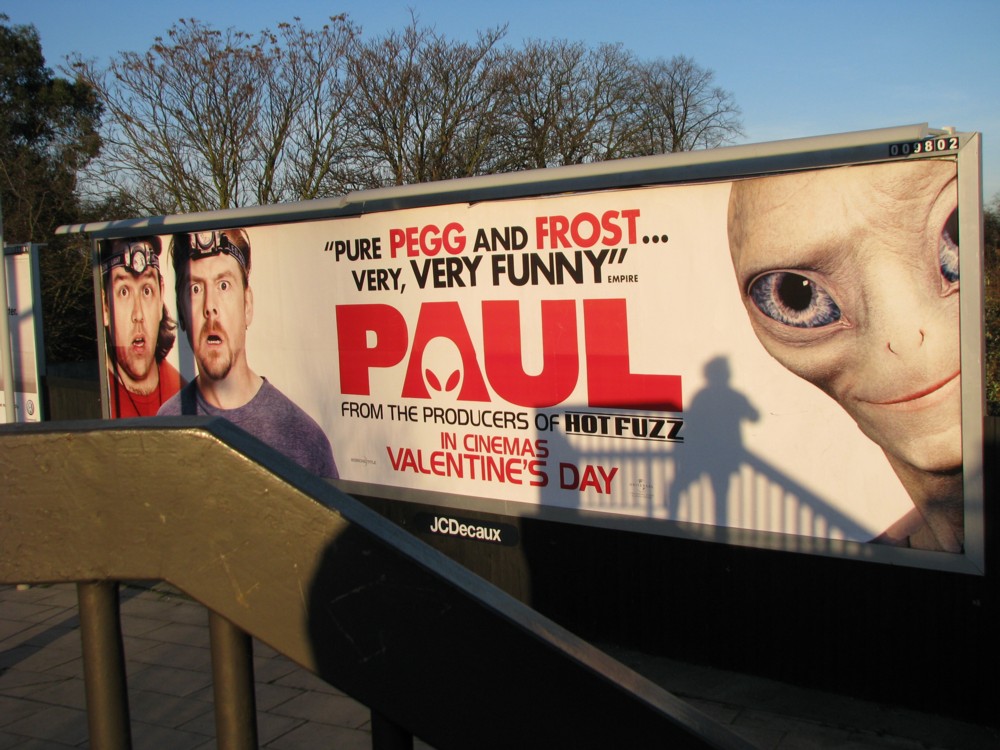 I photoed this photo, somewhere out east (a photo photoed at the same time was of the Thames Barrier) ten years and seventeen days ago.
I like the movie. I like this advert for the movie. And I like how I inserted a shadow selfie into my photo, of the advert for the movie.