Quota photo time. Need to get out and enjoy what could be the last day of summer.
So, a posh car: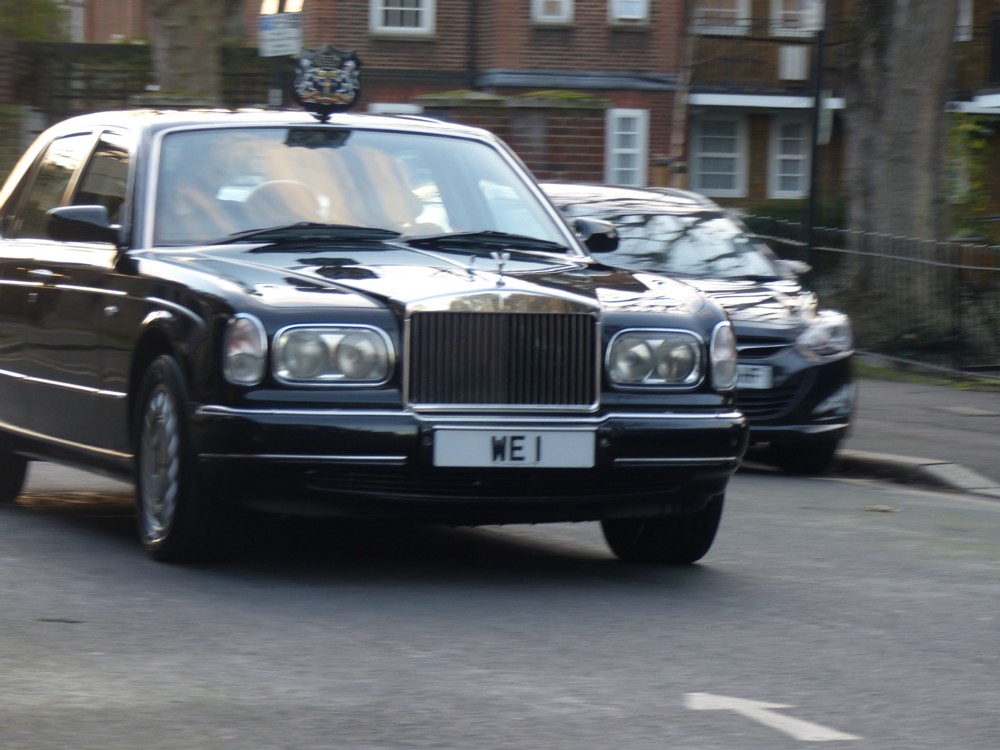 I definitely wouldn't want the bother and expense of owning a posh car, but I do like to photo them.
That bit of heraldry you can just about make out on the roof of this roller tells us that actually, this is a Westminster City Council car, with "WE" standing for Westminster.
But at first I thought that "WE1" meant something much more boastful and private sectorish. (See the title above.) This number plate is rather wasted on the Council, I think. Or then again, maybe the boss of Westminster City Council does like reminding people that him and his team won.
That was photoed just after Christmas 2015. More to come this evening, I hope. With maybe a photo or two actually photoed today. I hope.