Shaheen Shah Afridi, bowling for Hampshire against Middlesex this afternoon: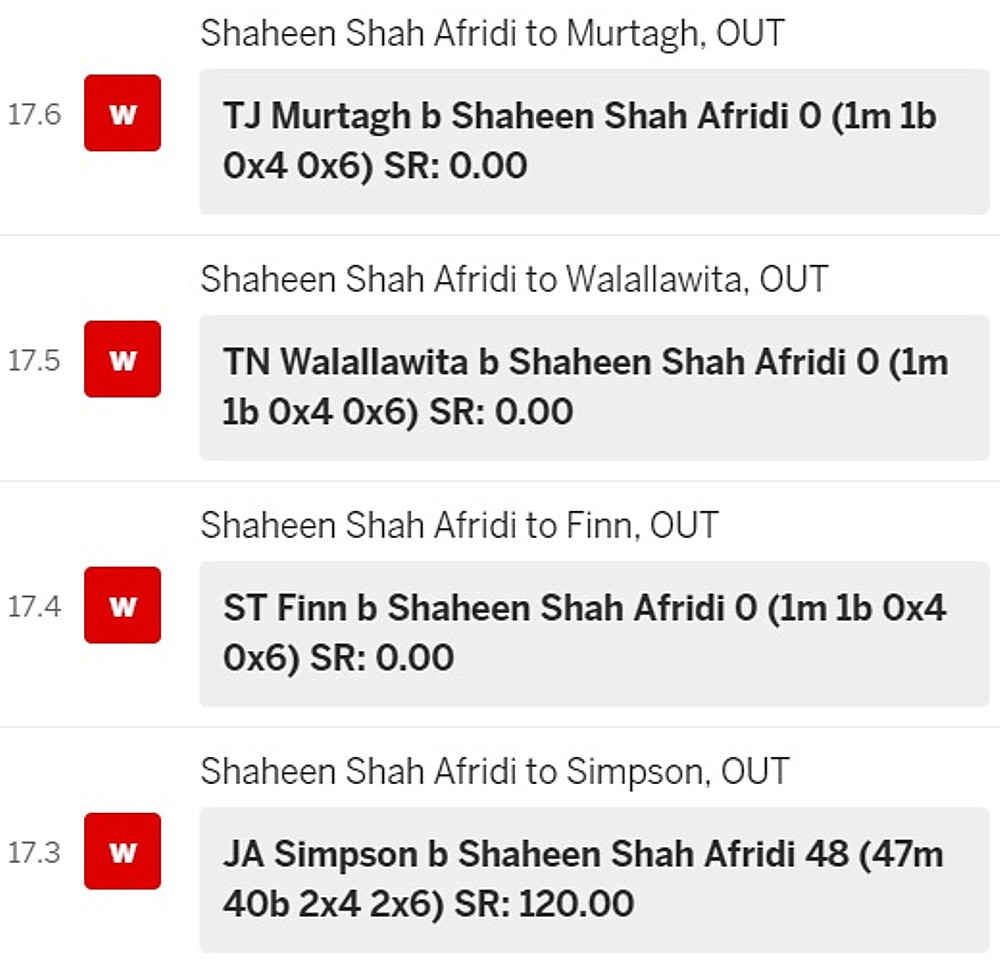 All bowled. And that, ladies and gents, is how you finish off a T20 cricket match.
Hampshire had only won the one game in this tournament until today, but at least they finished well. Last four balls of their season, I think.
Surrey also did well today, against Kent. Surrey were terrible earlier in the season, but are now on a T20 roll. Jason Roy today made 72, which is about as many runs as he's made in all the other games he's played this year, for Surrey and for England.
LATER: Closer than "about". Roy got 72 today, and before that had scored a total of 73 runs in all other games this year, 49 for England, and 24 for Surrey.