Today I did the longest walk I've done in a month. I could show you a photo from that, but honestly, it would be quite the effort, after all my earlier efforts.
So this, when I got home, was a very nice surprise. GD2S, whom regulars here may recognise from that acronym and who for the benefit of irregulars is a lady friend of mine, sent me this photo that she had photoed, of men at work, with a window pane sucker and a crane: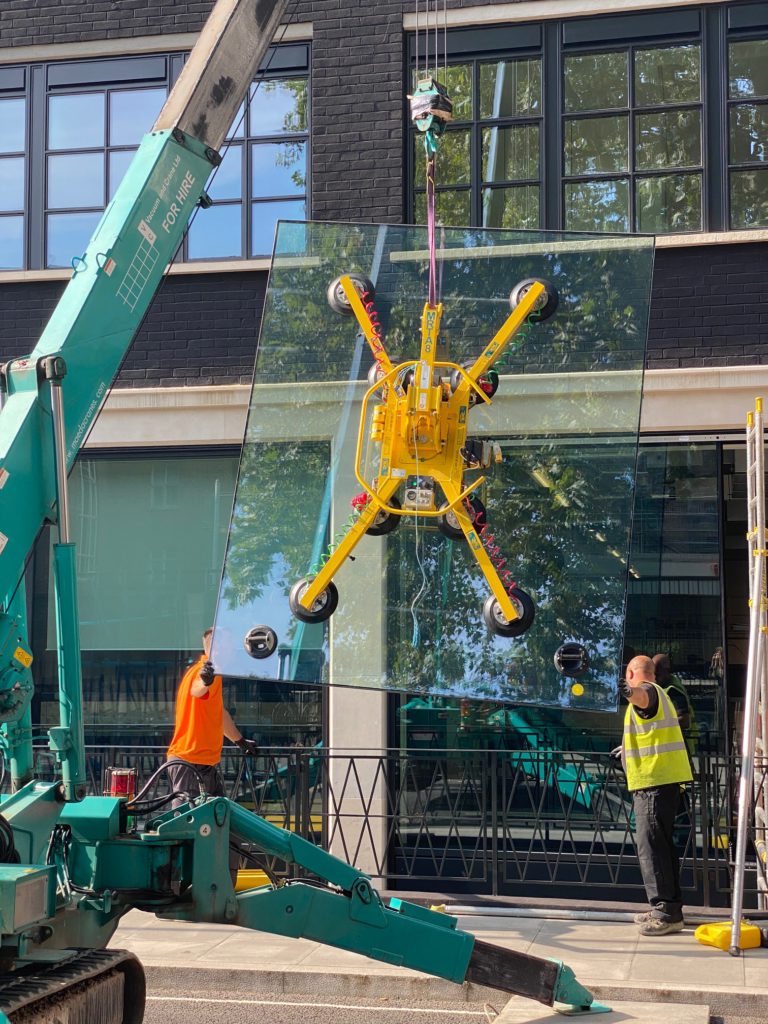 Manhandling big sheets of glass into place on the outside of buildings is central to what the latest architecture now is, as anyone who pays attention to these things will already know. Typically, these days, the outside of a building is covered in sheets of glass so big that getting them up inside the building would, as likely as not, be impossible. So, the skills you see being applied in the above photo are doubtless finely honed. Especially when you consider how expensive, in cash and confusion, a mistake would be.
Come to think of it, here is a photo I photoed late this very afternoon, illustrating the exact trend I'm talking about: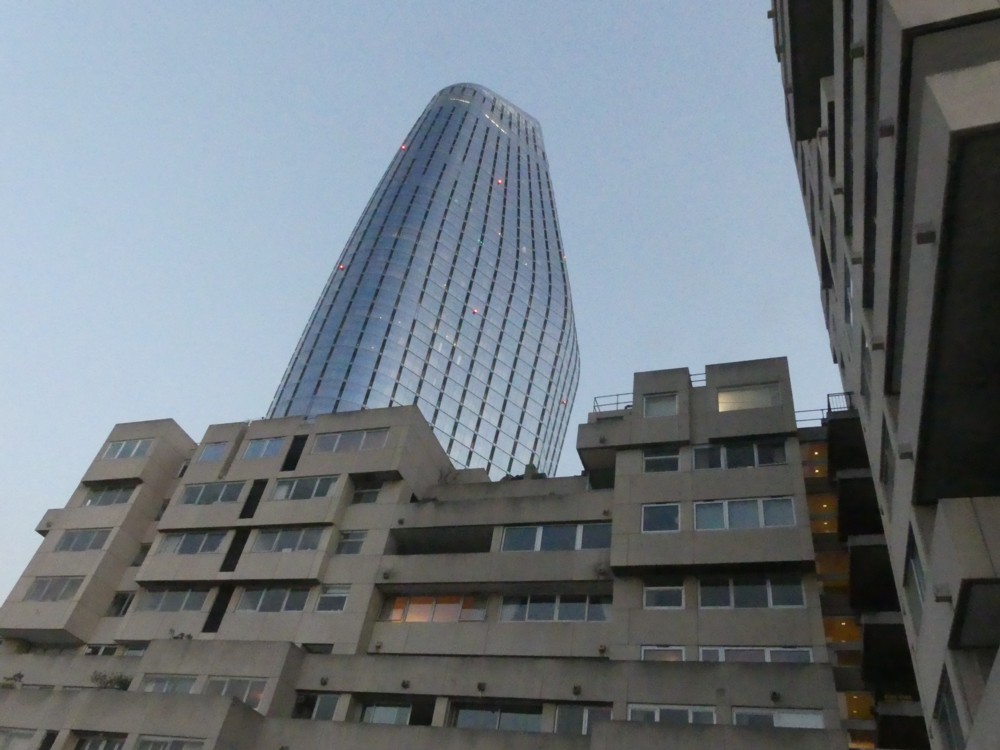 There, in one photo, is that trend. In the foreground, we see Architectural Modernism from the Concrete Monstrosity era, with its windows all of a manageable size and uniformity and frankly not looking that expensive. Lose one of those window panes and getting another wouldn't have been much of a bother. But in the background, rising up in the new new iconic style, is One Blackfriars, entirely covered in sheets of no doubt fabulously expensive glass, each sheet a different size and shape, capable of resisting all that the weather can throw at it. I presume that a fabulously more elaborate version of what is to be seen in the first of these photos is how all that glass got itself into place.
But, as of now, I am too knackered to pursue the matter, and if I'm wrong, I'm wrong. Whatever the real story, I still very much like that first photo there. I don't know where it was photoed Somewhere in London, with an iPhone, is all I can tell you.
I really like all the reflections in that photo, in the regular windows, and in the new window that's just arriving.