Indeed. There I was, in 2005, out and about in London, photoing things like this: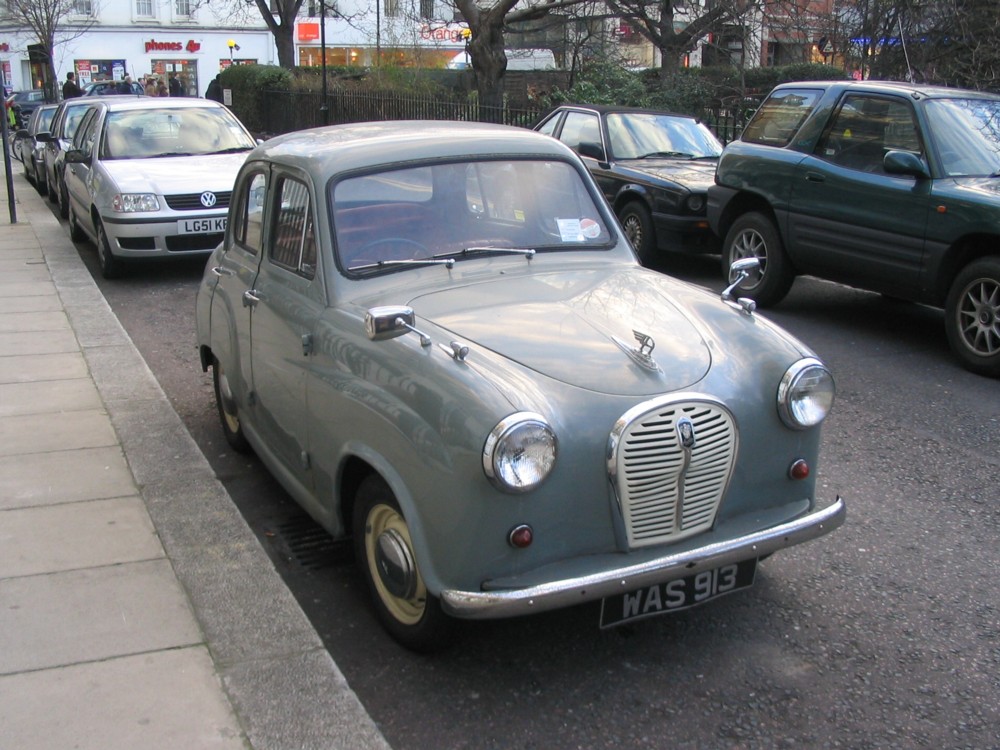 … which even by 2005 was fairly routine for me. But then, later the same day, in Battersea, walking beside the River with a friend, I photoed this: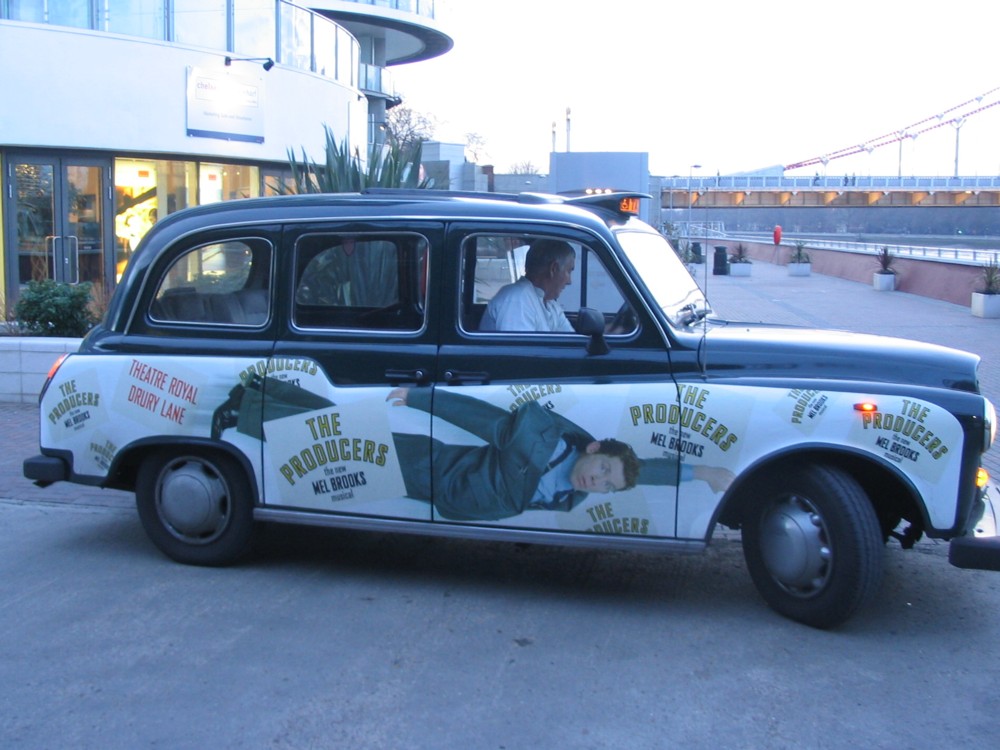 That was with my old Canon A70. But I didn't get properly interested in taxis with adverts until a decade later. Why not? Don't know. Ancient cars like that Austin A30 (I think), I was already obsessed with photoing.
The advert in the above taxi-with-advert photo was for a West End Show, which The Guardian approved of. I probably wouldn't have, because that's the stand-up and stomp-about-all-over-the-stage-like-a-lunatic comedian Lee Evans there, on the taxi. I found his comedy performances frenetic, in a bad way. He would sweat appallingly when performing. So, it was the comedy of embarrassment, and I was just embarrassed. I didn't even smile, so I stopped watching him. Is he still doing this?
Perhaps he was better than that in The Producers, having been told to calm it down a bit.