I've written here a few times about London City Island, and how a sort of mini-Manhattan of unspectacular but decent looking apartment tower blocks have been built on it.
Well, here are a couple of aerial shots that show that having happened. Here is how things in that part of London were looking in 2005: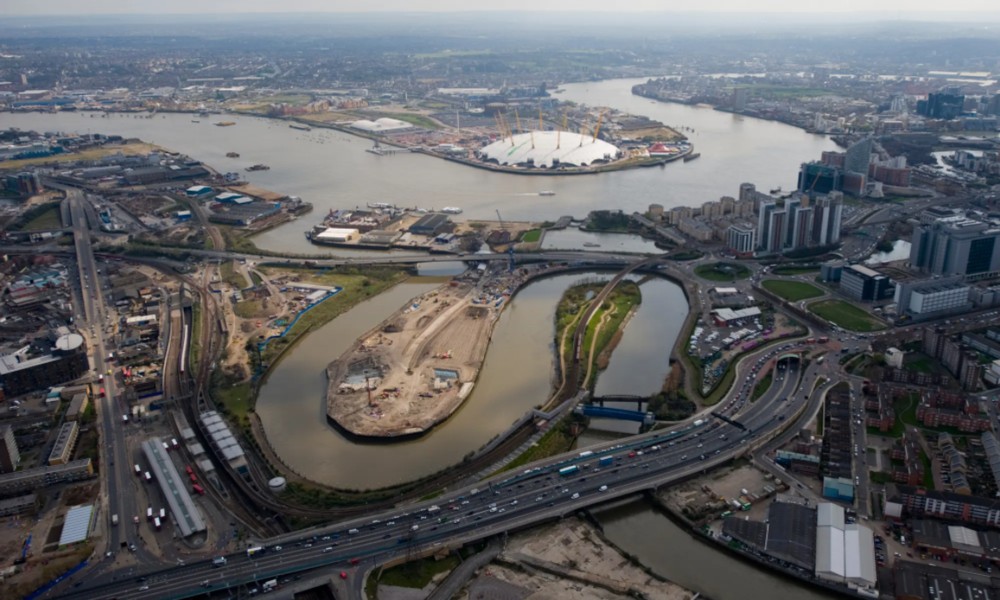 And here is the same view now: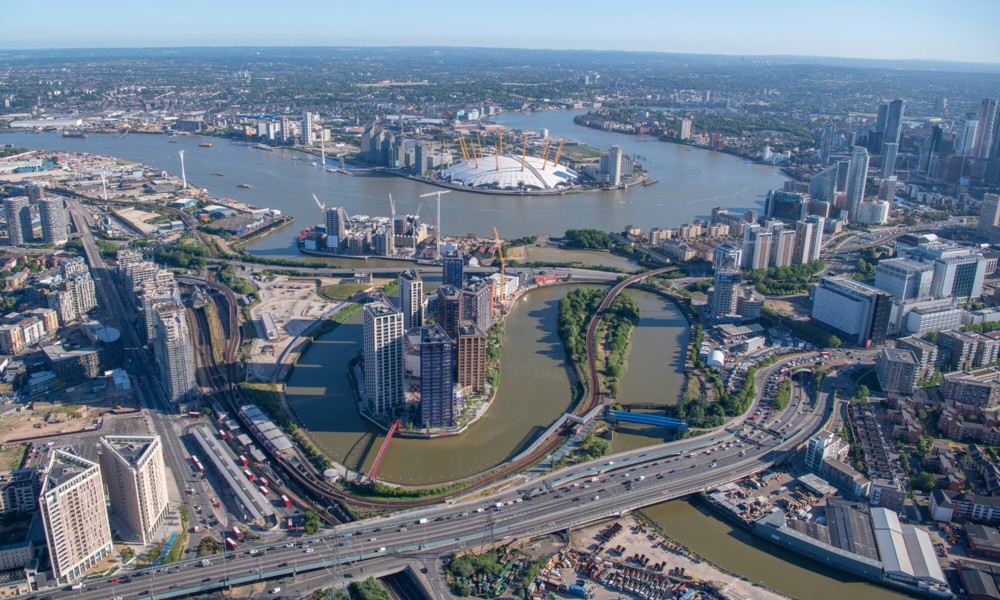 This blog actually knows a couple of people who have regular jobs doing tech stuff, but who also in their spare time own and operate photo-drones, and who sometimes visit London. These two are really good photoers, even if they may not be quite your Real Photographers, in the sense of making their living photoing, all their working life. I wish I could tell you that it was one of them who did the above photos, but actually, these photos were done by Jason Hawkes, who is as Real a Real Photographer as you could ever wish to drool over the photos of. (Besides which, no drones in 2005.)
The above two photos are just one pair of before-and-now, 2005-and-2020, photos featured in this amazing Guardian collection of photos of London from the air, with commentary by Hawkes himself attached. All you can do here is scroll back and forth between one such pair, reduced in size to fit here. If that amused you at all, you really should click on the Guardian original, and then scroll down and click on each photo to get the other version. There are, by my count, thirteen of such photo-pairs.
Amazing.
Although this wondrous Guardian offering is a "mainstream media" story, there is no way that it could be shown in all its glory in a mere newspaper. Was any of this in the actual Guardian, the one done with paper and ink and sold in shops?