I looked at what I was doing a year ago today, and came across these photos, of a great little expedition I had out east:
My wanderings began at West Silvertown DLR, from which there is a great view of the Tate & Lyle factory or refinery or whatever it is, the one with the giant can of Golden Syrup attached to it. Other local landmarks included: that cruise ship next to the footbridge, which is actually a hotel; a superb crane cluster off to the north; the Dome; that skilift Thing that goes across the River; and the Optic Cloak. (Where the Eastern God (Buddha?) was, I don't recall, but I like him a lot.)
This is the area I was exploring: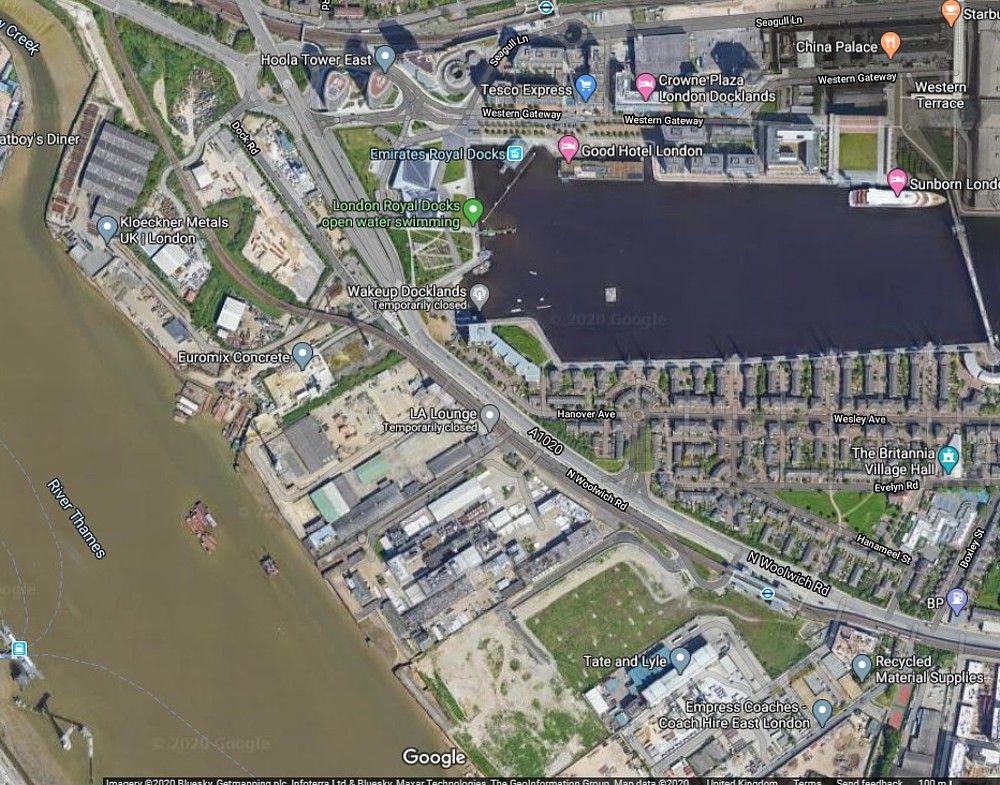 It's a place that is palpably in transition. Go back today, and it'll be different. A year from now, it'll be different again. In ten years, unrecognisably different. The landmarks in the distance will still be there, but the foreground will be transformed.
The weather that day (unlike the weather today) was a bit grim and grey, but I remember really enjoying this expedition.
I also, that day, photoed nesting birds, cranes, and a book of the week. That last posting having been done as soon as I got home.
By the way, behind the cruise ship is the ExCel Centre, now in the news because it was turned into a hospital. A hospital which had remained mostly empty, and now seems like it will soon shut. Which is good.