I have now well and truly caught the Shorpy habit (from Mick Hartley mostly). Usually the photos at Shorpy are of Americans, but these ladies dancing (or just posing?) on a beach are British, although the beach is American: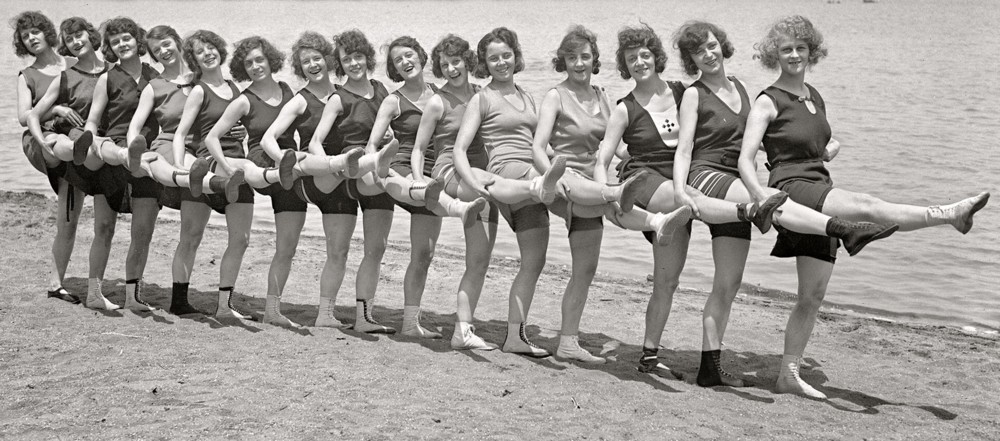 Shorpy calls these ladies a "millipede", but there are only fifteen of them. Most of them are holding the lady behind's leg up, but the one at the front has to keep her leg up unaided, and the one at the back is doing no lifting. Just thought I'd mention it.
More seriously, changing fashions in figures is a fascinating subject. These ladies look to me a wee bit more plump than their equivalents now.
I remember noticing when Indian movie stars stopped being fat, and thinking: those Indians are finally eating properly. Good news. High status Indians no longer needed to prove they could afford to eat. They needed to prove that they could resist the desire to eat too much. I'm guessing that 1923 in Britain was still a time when food was somewhat scarce, albeit not as scarce as when these paintings were done.
I spend a lot more effort and time photoing and presenting my own photos than I do searching for good photos by other people. Basically, I let people like Mick Hartley do it for me. And Shorpy. Also this guy (I love that one). Any other photography suggestions would be most welcome.