Sadly, Patrick and I were unable to record our intended WW2 bombing conversation this afternoon. Patrick has done his bit, but it turns out that my mere phone won't suffice and I need to get Skype working at my end too, which is the sort of thing I am not good at and which will take me time.
But, the delay does mean I can do a bit more homework. Homework like pondering this question: What was the most impressive air war machine of WW2? The Spitfire, maybe? The Avro Lancaster? How about the de Havilland Mosquito? The North American P-51 Mustang, mentioned in yesterday's posting?
Well, maybe none of the above. But, how about the aero-engine, also mentioned in passing yesterday, which powered all of the above? (Also the Halifax and the Hurricane.) Wikipedia has this resplendent photo, "Taken by JAW 19th November 2005 Pearce Air Force Base Western Australia", of the engine in question: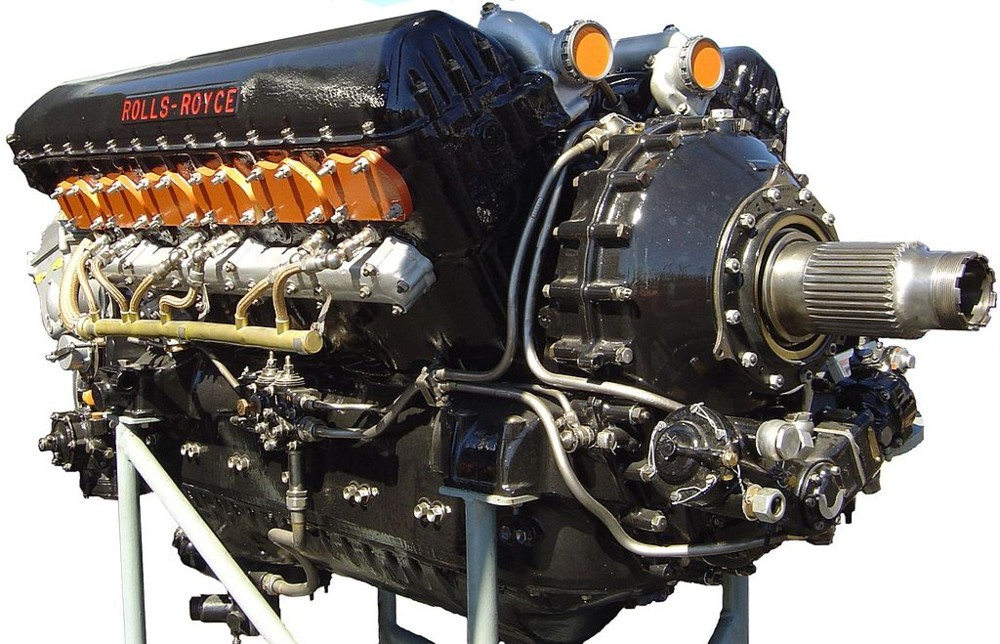 Yes, it's the Rolls-Royce Merlin. I doubt many of them looked like that, when they were fighting WW2. The one in this photo looks more like something we'd now see in Tate Modern. Well, we wouldn't. But we should.
The Merlin was named, not after the noted wizard, but, like all the Rolls-Royce engines of the WW2 era, after a bird of prey.
I have long possessed and am now reading a book about the man (his name was Hives) who, more than anyone else, ensured the Merlin's development and mass production in sufficiently war-winning numbers. The number in question being, according to Wikipedia: 149,659.
The Wikipedia entry on Hives is also worth a read, especially the bit about how Hives met, and won over, the "highly irascible but utterly pivotal" Admiral Hyman G. Rickover, the USA's nuclear submarine boss during the Cold War, and got him to cooperate with the British nuclear submarine programme.