Today I continued with chucking stuff out, including these sixty or so coathangers, which have been accumulating in my clothes cupboard, for no reason other than they seemed like they might one day come in handy. For a sculpture perhaps? But I'm not a sculptor.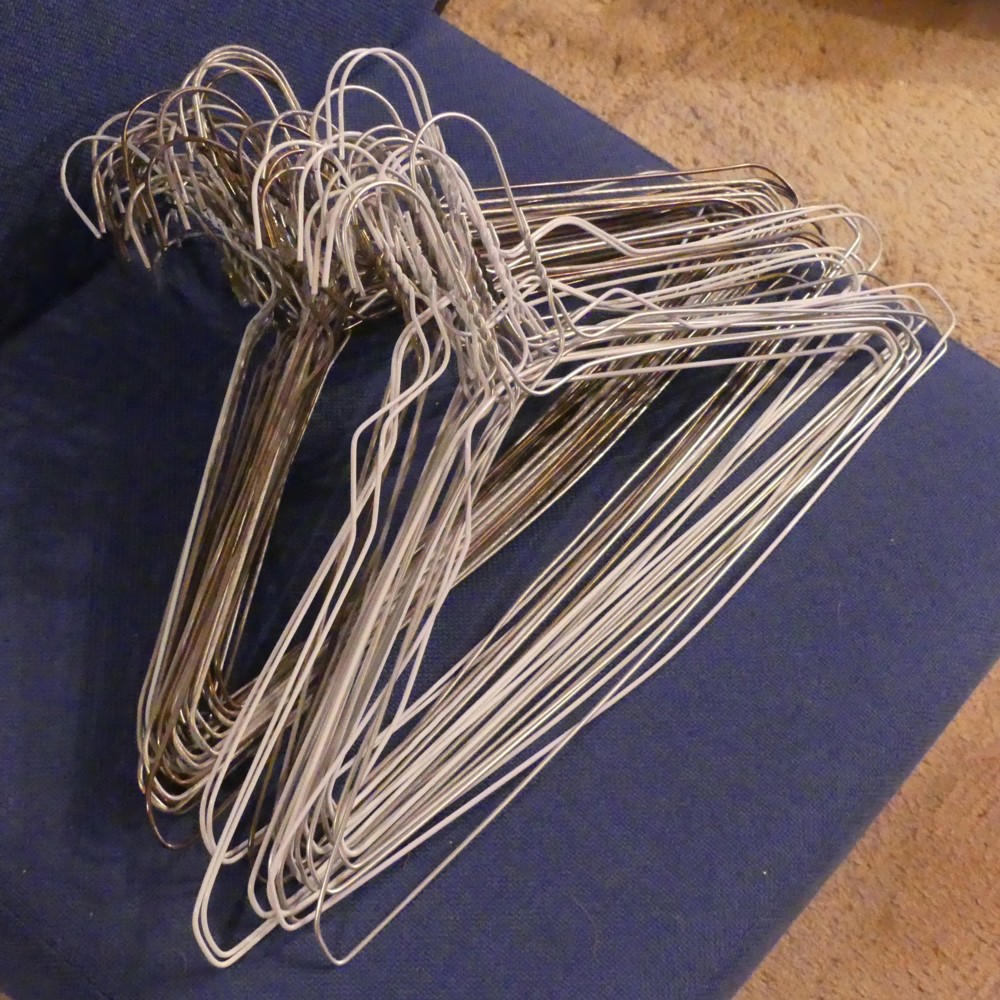 I say chucking out. These coathangers are still in my living room. But, they are in a black plastic bin bag and ready to go. So, nearly.
That's it for here today. But I did manage a posting at Samizdata, after what I suspect may have been my longest gap there since I started in 2002. This posting started out as something for here, but then I thought: no, there. I really want to do more for Samizdata. I know I keep saying that, but I do. Thank goodness for Natalie Solent, who seems to be responsible for well over half the Samizdata output these days. Here's hoping I can alter that ratio a bit.