Well how about that!?!? You wait months for a Brian Micklethwait posting on Samizdata, and then two come along. This one, and this one, in the space of two days!!
The theme of the most recent posting, today's, is that when it comes to architecture, I like both the modern style and the fake-antique style, and especially when they sit right next to each other.
Like this, for instance: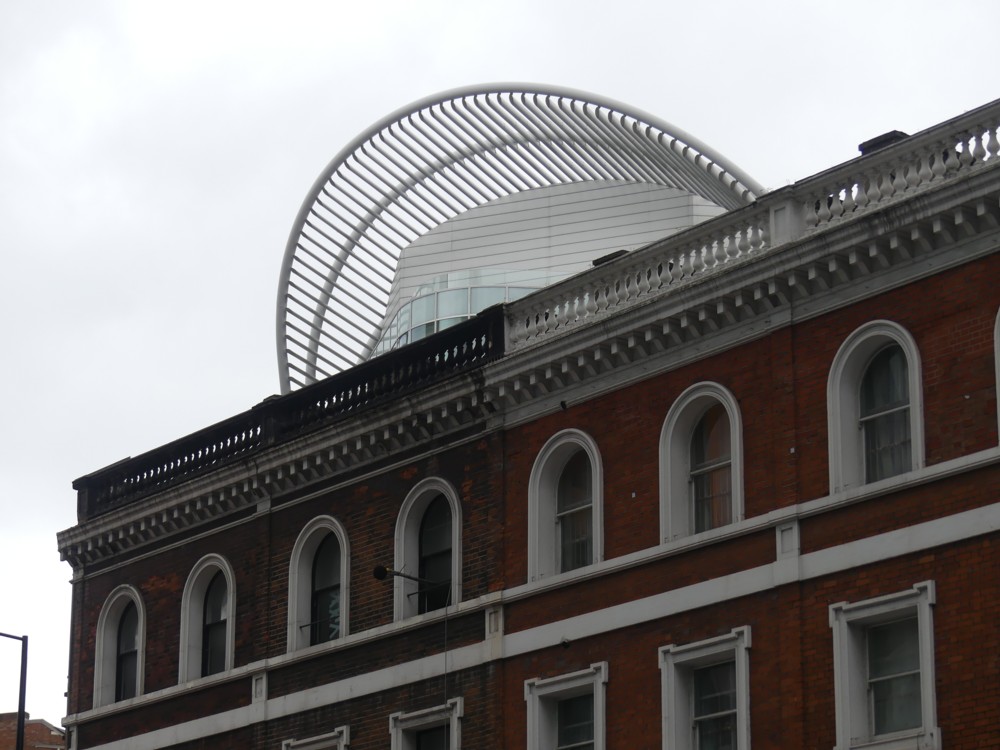 That was taken in the vicinity of Victoria Station.
The reason I bang on more about architectural modernity here is that I know more about it, and it keeps changing so very interestingly, and for all sorts of other reasons I am too tired to remember just now. But I like antiquity also, even if it is being faked.