I am now listening to this conversation between Roger Scruton and Jordan Peterson, about transcendence. While so listening, I found myself thinking back to this morning, when I listened to the first half of Bach's Mass in B Minor, as recorded by Sir John Eliot Gardiner. I found listening to this recording to be an unsatisfying experience, which was why I did not also listen to the second half of it. For me (and I emphasise that this is only my personal take on this recording), what this recording lacks is … transcendence. To me, it sounds too brisk, too lively, too mundane, too earthly, too humdrum, too fussy. Too businesslike. Too lacking in legato. Not enough grandeur.
To repeat the point in brackets above: many, listening to this same recording, will hear exactly the virtues which, for my ear, it lacks. Gardiner himself was certainly aiming at transcendance: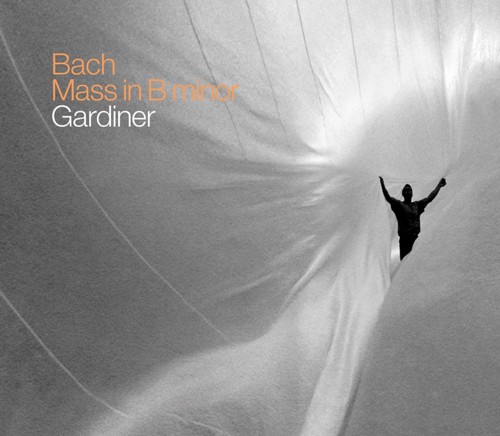 That is the cover of this Gardiner recording, which is put out by Gardiner's own label, Soli Deo Gloria, and Gardiner will definitely have approved that cover.
Neverthless, tomorrow, I think I will search in my CD collection for a different and older recording of this work, a less "authentic" one, the one conducted by Eugen Jochum. This one.
Pause.
During that pause, I conducted that search, so that tomorrow morning I won't have to search, or to remember that I must so search. The CDs will be there, next to my CD player.
I also encountered, in one of the Amazon reviews of Jochum's Bach B Minor Mass, praise for his recording of the Bach Christmas Oratorio. I also placed this next to my CD player.
Christmas is, after all, coming.
And, what do you know? The B Minor Mass gets an explicit mention in the Scruton/Peterson conversation. 1 hour 18 minutes in.