Yesterday I found myself in Duke of York Square, which is just along the King's Road from Sloane Square. So, what with the Duke of York being one of Britain's most under-rated military leaders, at any rate according to this book, I thought that, this might be a statue of the Duke himself.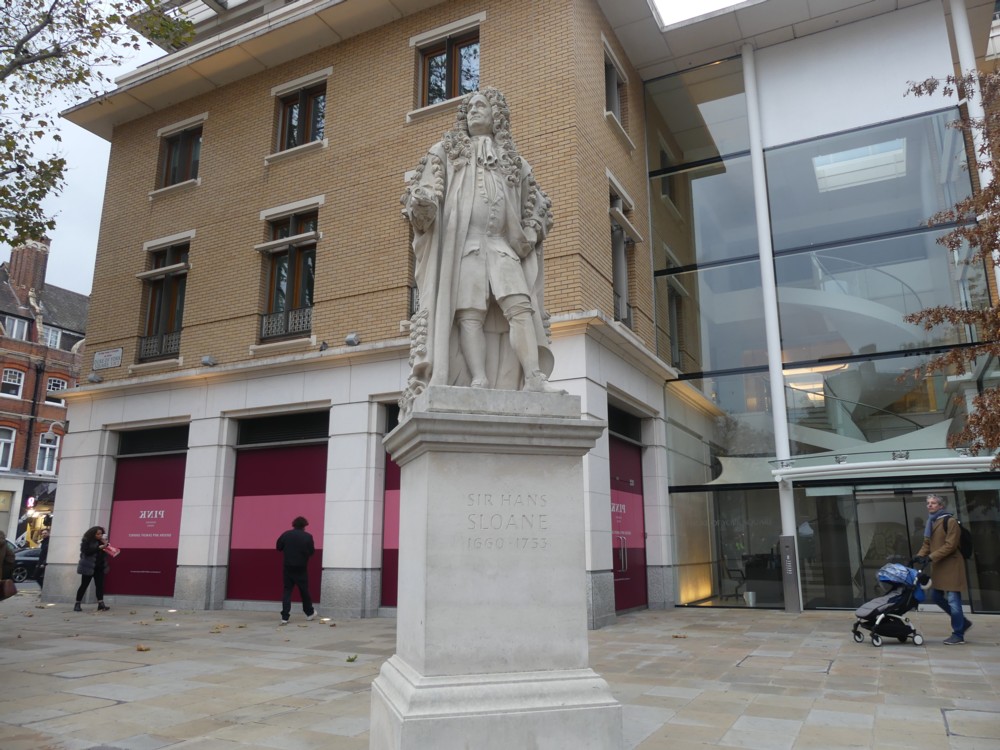 But a closer look at the plinth told me different: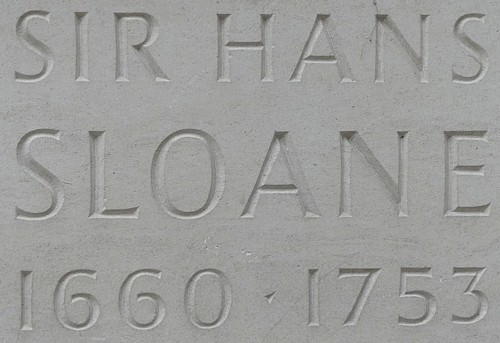 Wikipedia tells us more about this, the original Sloane, from whom, of course, Sloane Square took its name, and because of whom Sloanes are called Sloanes. Sir Hans Sloane, it seems, was the collector of scientific specimens who first got the British Museum started. Plus, this:
He is credited with creating drinking chocolate.
Blog and learn. Here is a rather more artistic close-up of this same statue: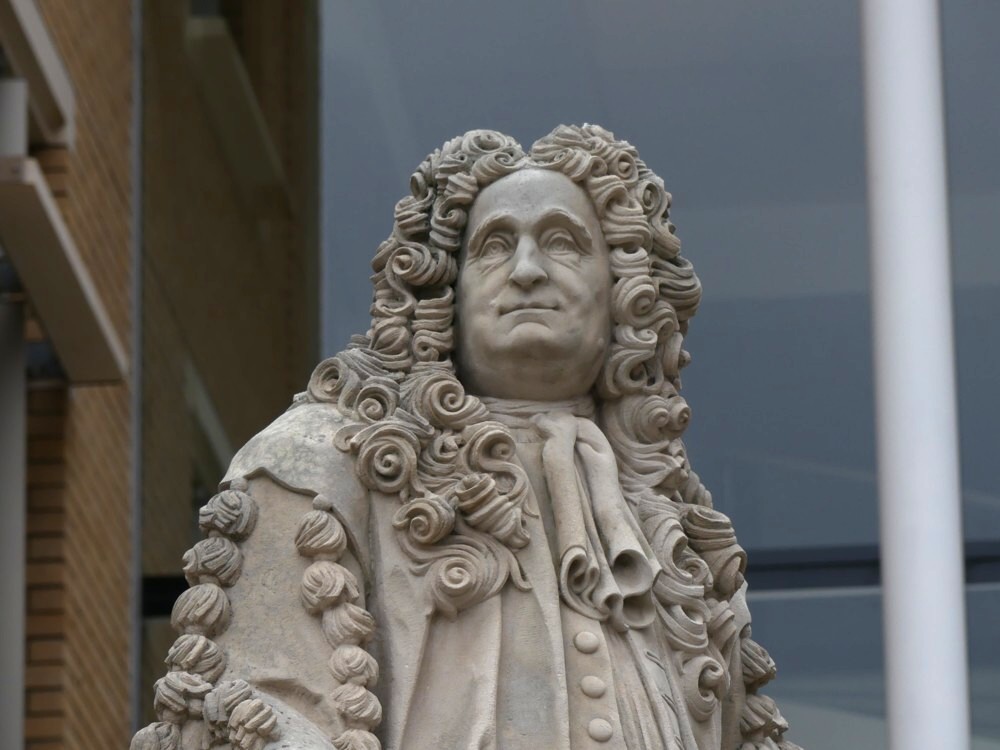 This statue is a recreation by Simon Smith of a statue carved in 1737 by John Rysbrack. Smith's new statue was unveiled in 2007:
The original statue, now deteriorated, is housed in the British Museum, with a cast in the Chelsea Physic Garden. The sculptor, Simon Smith, said: "`I wanted the sculpture to show Sir Hans Sloane as a kind man with a sharp intellect and an enquiring mind. An approachable man of principle and logic, who's morals and philanthropy are still of benefit to us today."
The light yesterday was very dim, even early in the afternoon. But whereas buildings often respond well to bright sunlight, I find that statue photos are often deranged if sunlight is unimpeded, and better when the light is more spread around and is coming from lots of different directions, as happens under cloud. Less light, but of the right sort, does the job.