I often find the Tweets at Market Urbanism baffling, because they concern obscure American political disputes. But even as I am baffled by the second half of this (what on earth does "filter hard and fast" mean?), I agree with the first half. I also unironically love these: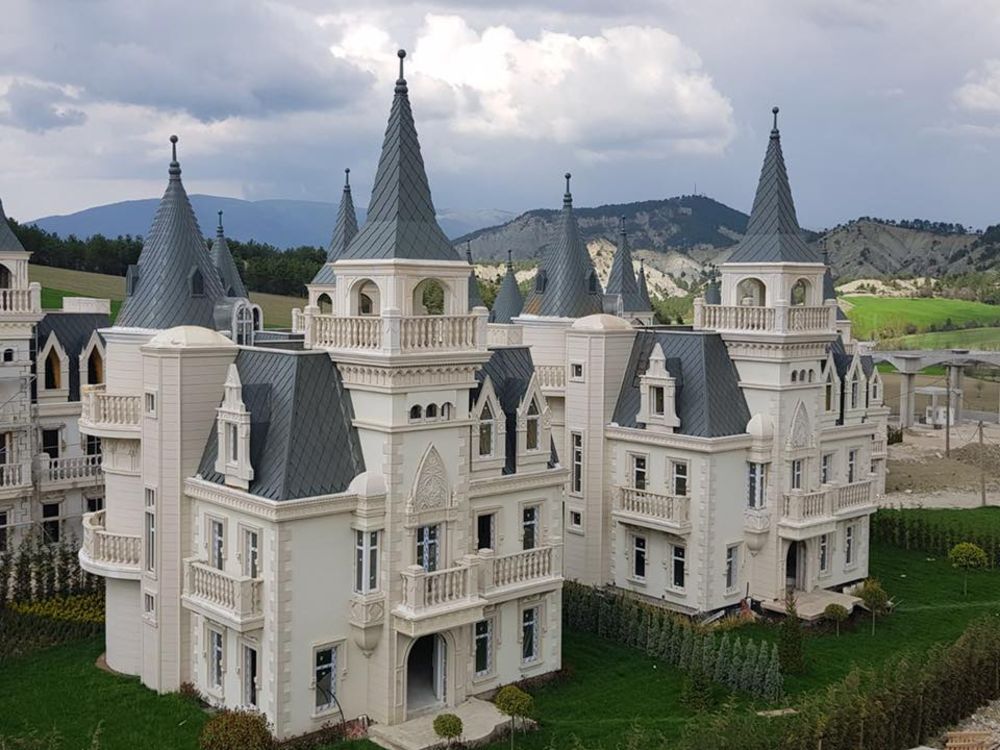 The Tweet contains a link to this Bloomberg report, which is where Market Urbanism and I got that photo, and which notes (rather gleefully/) that the builder of these things has gone bankrupt.
I do unironically love these gloriously unfashionable little stately homes, but I do not totally love everything about them. Because what is about each one of these fake chateaux, is lots of others that are identical. A lot of the point of living in a building like this is surely that there is nothing else like it in the vicinity. Such a pile should be uniquely recognisable, and architecturally victorious over all the neighbours in the "my house is the poshest" contest. If there is going to be a herd of these things, let there be a bit of variety.
But despite all those nitpicks, I do think that the world could use a lot more fake antiquity of this kind. In particular, I wish more of this sort of stuff was allowed in England. Uninterrupted "honest" modernity can get very dreary, I find. I love those London Big Things that I bang on about here, but a lot of the fun of them is how, closer up, they often tower over buildings erected a couple of centuries earlier.
However, the trouble with newly minted fake antiquity is that this too can look rather dreary and soulless.
When fake antiquity really comes into its own is when it has been around for a while, and people can no longer see how fake it is.
The world seems to be full of well-connected, in-power aestheticians – who demand that every new building be modern, and badly-connected, out-of-power aestheticians – who hate modernity. I want lots of both, all muddled together.