On April Fools Day 2009 (the same day and just before I took these photos (that being how I came across this photo (which I took just north of Charing Cross station))), a man decides that he doesn't want either a massive jacket or a crazy "T/shirt":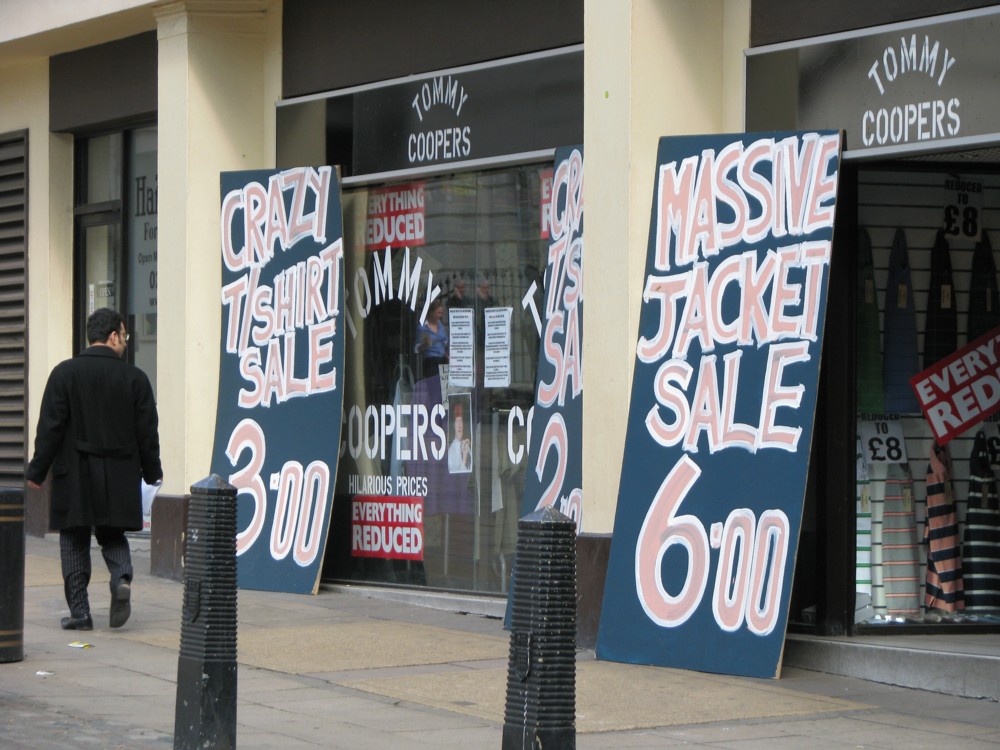 Perhaps he feared that, what with it being April Fools Day, he might discover that the T/shirts were all pretty sensible, and the jackets only of moderate size, albeit both quite persuasively priced.
I tried googling "Tommy Coopers clothing", but could find nothing that looked like this enterprise. Only references to a certain comedy hat.
Moments earlier, on that same photo-walk, next to St-Martin-in-the-Fields off Trafalgar Square, I took this photo, of a van: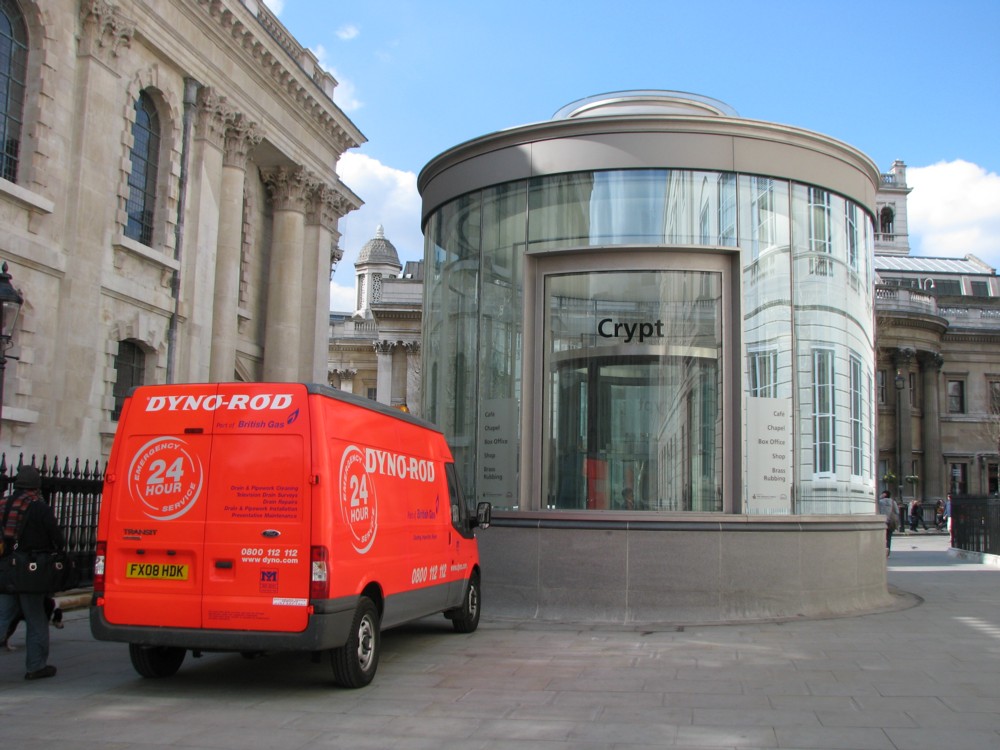 I love how certain very bright paint colours look all the brighter on dull days. Hartley would surely like this one.