Following yesterday's very generic, touristy photos of the Albert Memorial (although some of them did involve a breast implant), here is a much more temporary photo, of the sort most tourists wouldn't bother with: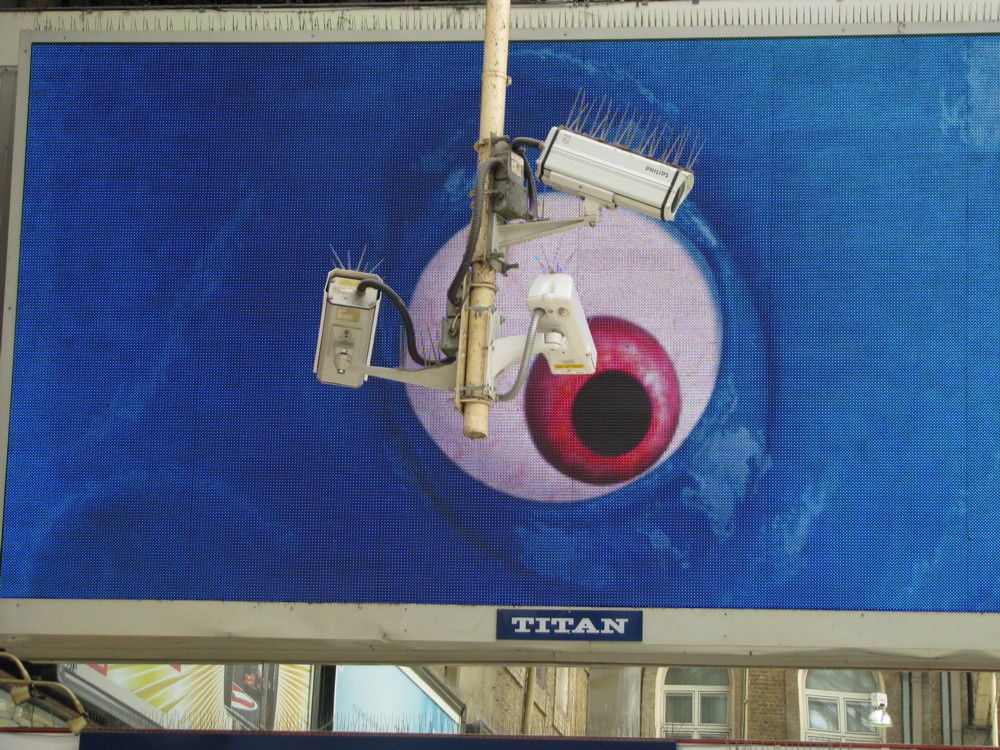 You obviously see what I did there, lining up what looks like a big, all-seeing eye with a clutch of security cameras, cameras made all the scarier by having anti-pigeon spikes on them.
And what, I wondered when I encountered this in my archive, and you are wondering now, is the provenance of that big eye?
Turns out, it was this: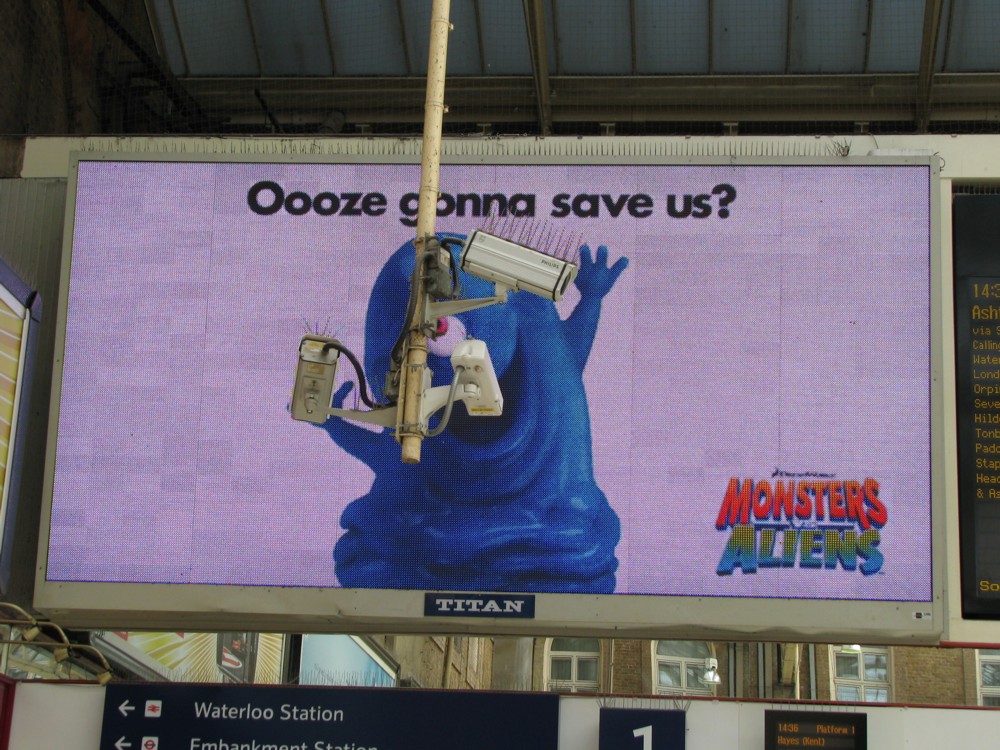 So, not actually a photo about and advert for the Total Surveillance Society. It merely looked like that.
However, just two minutes later, from the same spot of the same electronic billboard, I took this photo: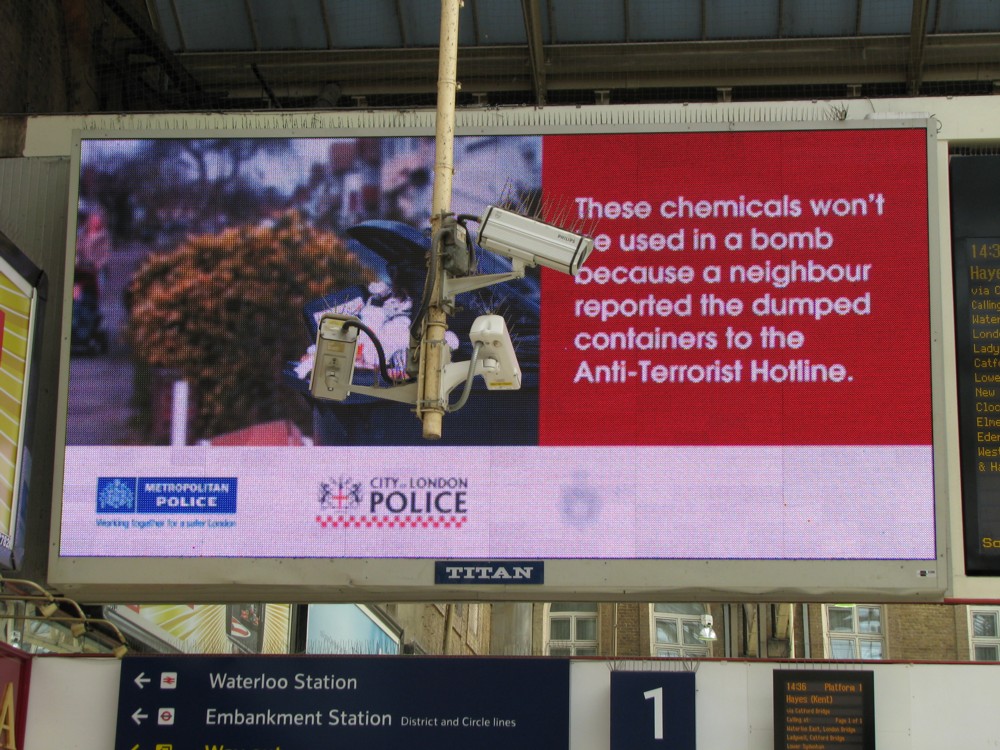 So as you can see, the Total Surveillance Society was definitely on my mind. Terrorism, the blanket excuse for everyone to be spying on everyone else. The two minute gap tells me that I saw this message, realised it was relevant, but it then vanished and I had to wait for it to come around again. Well done me.
According to the title of the directory, and some of the other photos, I was with a very close friend. A very close and very patient friend, it would seem. Hanging about waiting for a photo to recur is the sort of reason I usually photo-walk alone.
I took these photos in Charing Cross railway station on April Fool's Day 2009. I would have posted them at the time, but in their original full-sized form, they unleashed a hurricane of messy interference patterns. But just now, when I reduced one of them to the sort of sizes I use for here, those interference patterns went away. I thought that these patterns had been on the screen I was photoing. But they were merely on my screen, when I looked at my photos. And then, when I resized all the photos, it all, like I said, went away. Better late than never.