Today I was at the Royal College of Music, to see GodDaughter 2 performing in an opera. More about that later, maybe, I promise nothing, etc. etc. Meanwhile, I also walked past the Albert Memorial, because some shopping had caused me to come to the RCM from Kensington High Street tube rather than the usual South Kensington tube. The weather was good, so I photoed:
I know that the world already contains a zillion such photos, and that I am accordingly breaking one of my personal photography rules, which is to try to notice, and to photo, things that others mostly don't notice and don't photo. But, I do like this extraordinary sculptural edifice, not least because it is so very colourful and so very well looked after, as colourful things out of doors tend to need to be if their colours are to remain as originally intended.
However, although photography is light, there is such a thing as too much light. Here is a photo I took over a decade ago now, in July 2007, of the sculpture cluster on the right of the main body of the Memorial, of a lady sitting on an elephant, known, it seems as the "Asia group":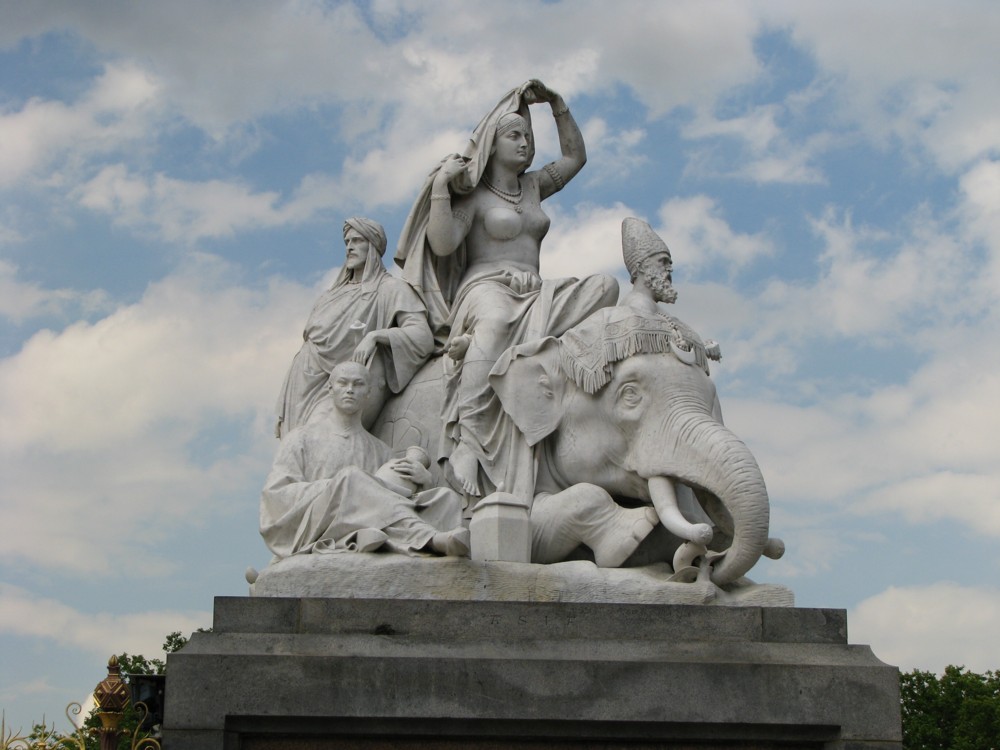 Maybe it's just that the light was coming from a different direction. Or maybe between 2007 and now, this sculpture has been cleaned. Whatever the explanation, you can clearly see on that photo that the lady on the elephant has had a breast implant. Her right breast.
This closer-up photo I took moments later makes this even more clear: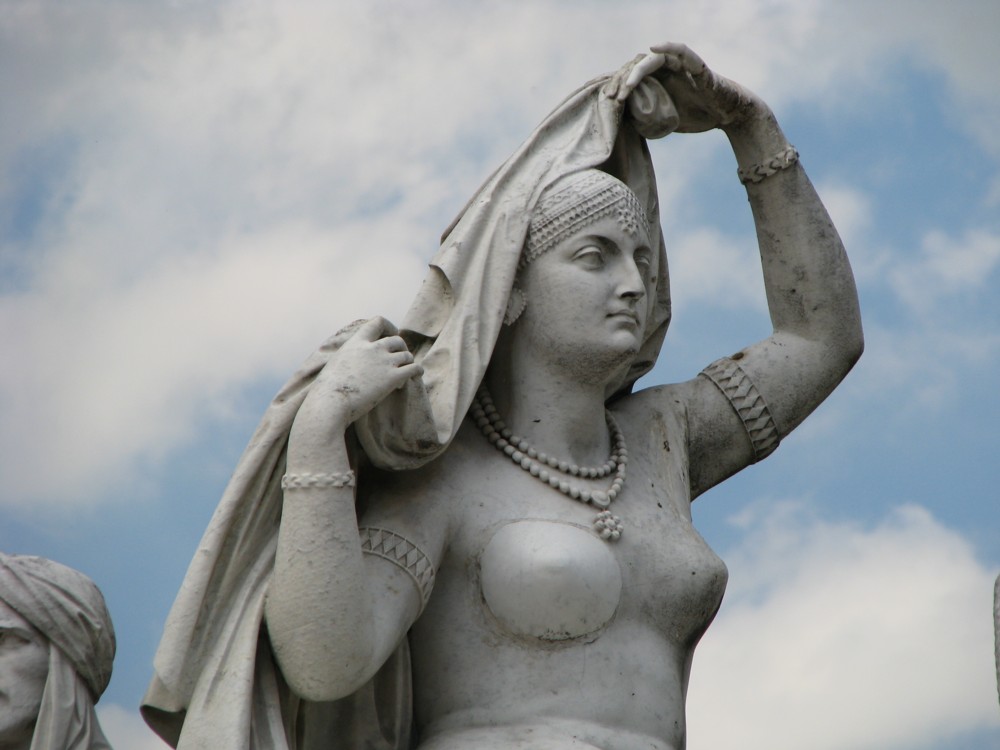 That's more my style. Not so many billion photos of that on the www, I surmise. But still quite a few. More about all the sculptures at the Albert Memorial here.