Yesterday, before Gurrelieder, I had twenty minutes to fill, and ran up to the top of the RFH and took photos.
This was one of my favourites, of a favourite London building, and a favourite other place to photo London buildings.
That's Richard Seiffert's One Kemble Street, with its seldom noted other than by me hairdo of roof clutter. And lined up right in front of it, the ME Hotel Radio Bar, from which, a while back, I photoed those seven London bridges: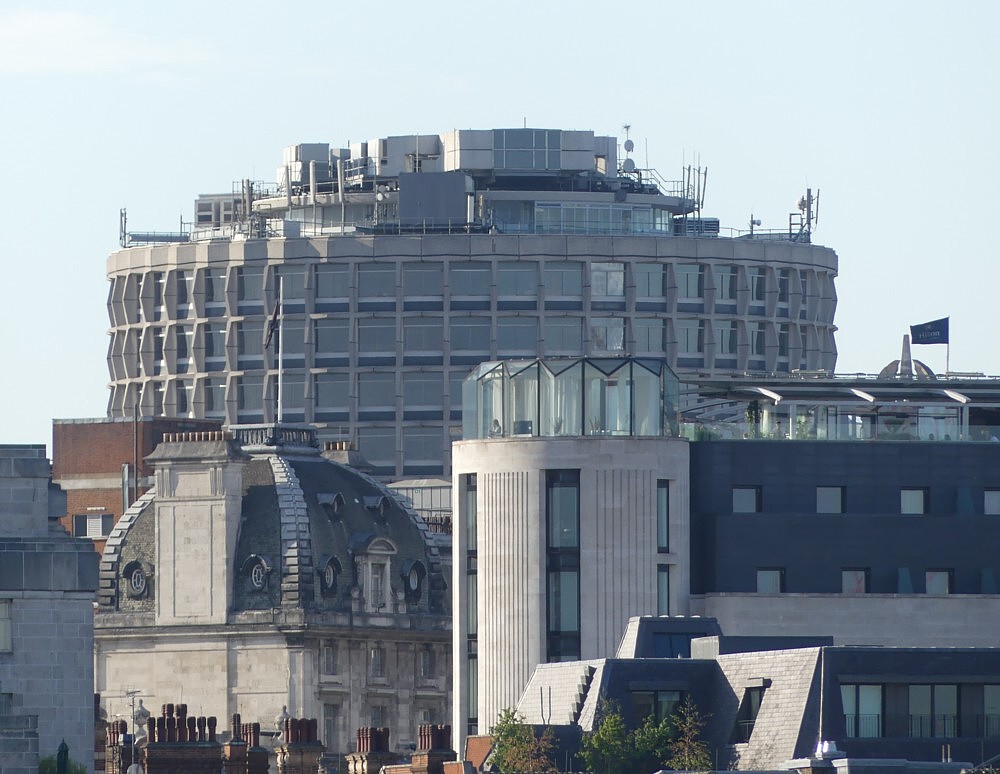 There is also some older-school roof clutter to be seen there, in the form of a chimney array. You see those a lot. If you want to, that is.
The funny thing is, I didn't need to be attending a concert in order to make this short climb. I could just go to the RFH, go in, go up to that viewing spot, photo my photos, go down again, and leave. Memo to self: do this, soon, and quite often.