Recently I went out looking for another good shot of Richard Seifert's One Kemble Street, of which I am very fond, having already posted some fun photos of it as seen from the ROH Bar and two more rather so-so photos of it, along with a photo of another circular Seifert edifice, also with an anarchic hairdo.
But here is a better photo of One Kemble Street, that I took over a year ago, from the top of the Tate Modern Extension: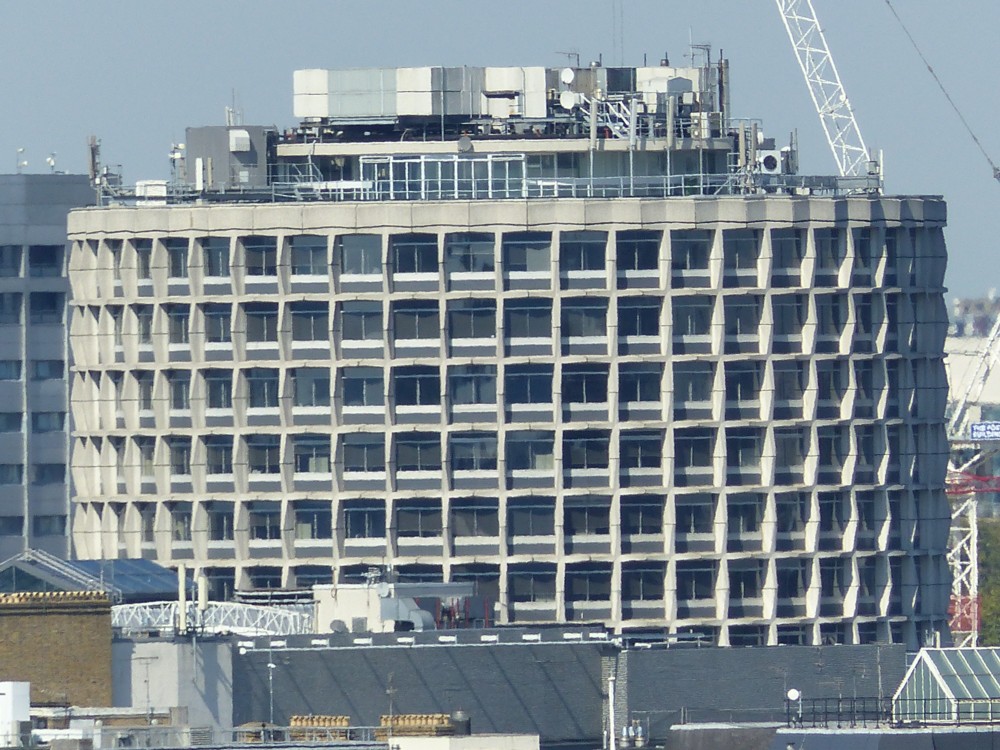 The thing is, when I'm out on one of my photo-wanders, the pattern is: Photo, forget. Photo, forget. Photo, forget. I hardly think at all about what I have just photoed. Almost all my thinking concerns the next photo.
When, usually about one day later, I look back at what I got, even then I don't pay attention to anything like everything I got. Just some of it. Which means that when I look back at some directory or other a longish time later, I notice more photos, basically for the first time since just before I took them.
It's tempting to assume that this is the result of me getting old. But I suspect that if I had had a digital camera when I was thirty, I would probably have forgotten most of the photos I took then, much as I do now. But, I do think that age probably reinforces this effect.