I visit the Royal College of Music quite a lot these days, thanks to GodDaughter2 studying there. There were those Bach Cantatas. Last Thursday there was a recital of songs by Women Composers, in which GD2 performed. And this evening, there was the RCMIOS (RCM International Opera School) production of Britten's Midsummer Night's Dream. All excellent.
It doesn't feel right taking lots of photos while in the place, but here was a snap that I both liked and didn't feel bad about taking: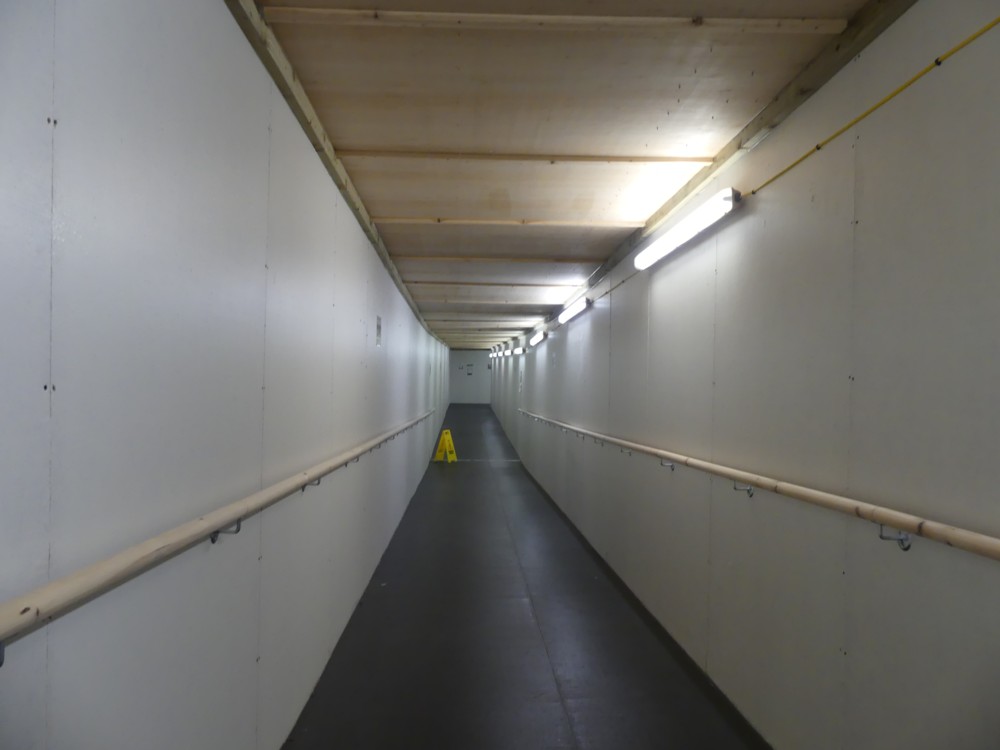 They're hardly going to call that snooping, are they?
The RCM is a truly bizarre agglomeration of buildings. The corridors joining this bit of it to that bit of it are labyrinthine. I never know where I am, if only because I am usually following GD2 around the place, rather than finding my own way around.
Here is another snap I reckoned it okay to take, of some building work in progress: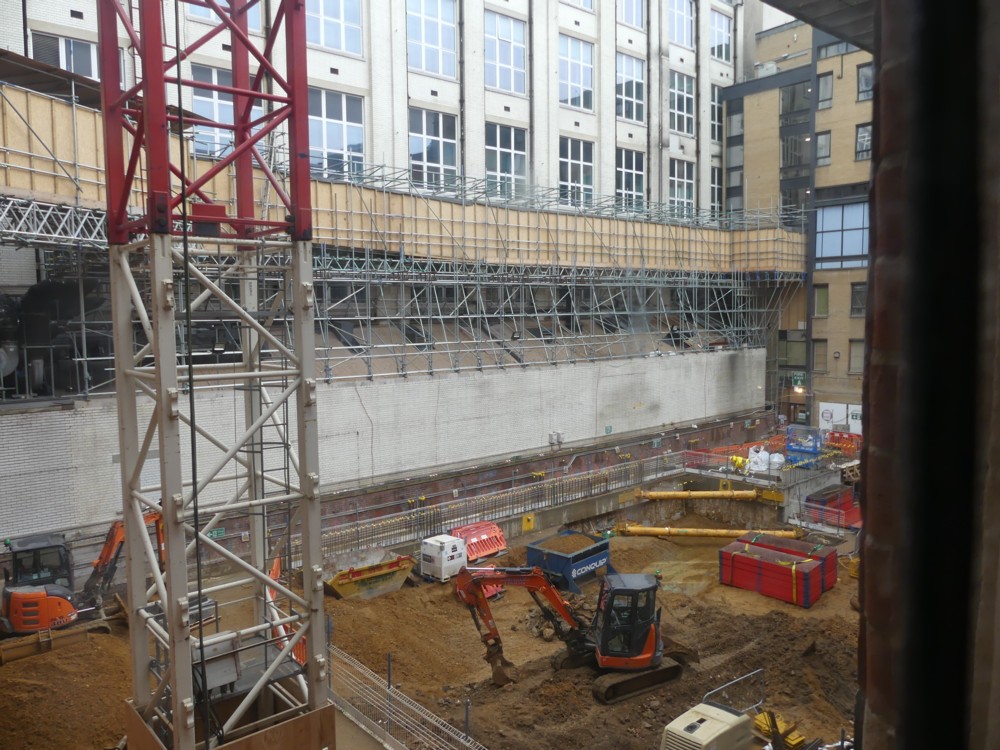 The fact that both of these snaps feature things which are only temporary is what makes me think them not to be breaches of etiquette. I don't know if that's truly right, but it feels right to me.
However, the point of these two photos is, as I later (like: one hour ago) realised, that they are both photos of the same things. The first photo is the corridor from the inside, and the second photo, in addition to all that grubbing about in the earth at the bottom, also features the same corridor from the outside. The outside of a corridor is not normally something you get to see, is it?
The reason I found myself inside that corridor is that it is the temporary way of getting from the main part of the Royal College to the college bar and canteen. I took the above photo on my way from that bar and canteen to the main entrance of the College. I was on my own at the time.